2019 NASPA Annual Conference

March 9-13
---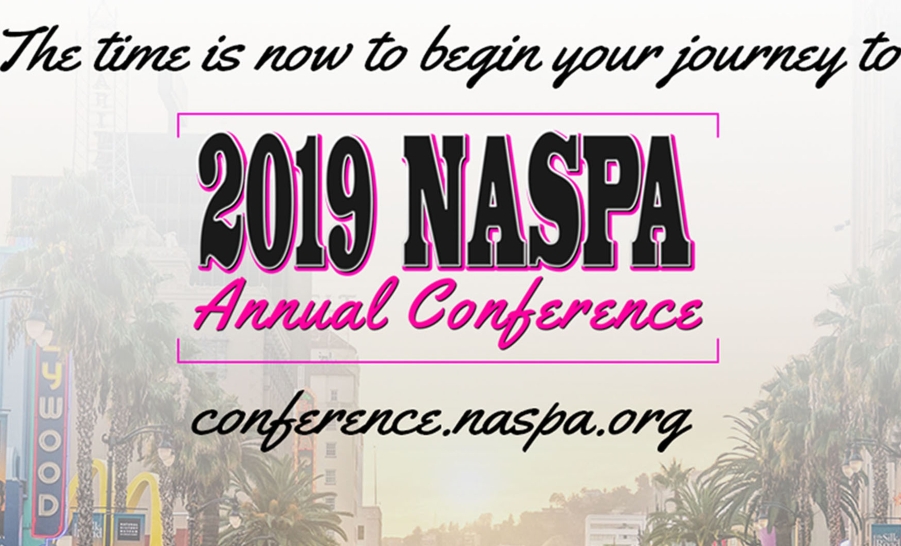 The NASPA Annual Conference is a global gathering of student affairs educators passionate about critical higher education issues.
THE 2019 NASPA ANNUAL CONFERENCE WILL BE IN LOS ANGELES, CA!
We are excited. With sunshine and bright lights, Los Angeles will provide the perfect backdrop for the 2019 NASPA Annual Conference where we will close our 100th Anniversary Celebration and begin our next 100 years! Join your colleagues in Los Angeles, March 9-13, 2019, for the beginning of creative and new ideas which will spark innovation and renew your enthusiasm for the student affairs profession.
To qualify for the Early Bird discount register by December 18, 2018.  Click here to view helpful information for first-time and returning attendees.
EDUCATIONAL SESSIONS AT THE 2019 NASPA ANNUAL CONFERENCE
Pre-Conference Workshops- Check out the Center Pre-conference Workshop opportunity below!
Concurrect Sessions- Check out the Center Highlighted Sessions!
HERE ARE QUICK LINKS TO THE 2018 NASPA ANNUAL CONFERENCE PRESENTATION ARCHIVE, VIRTUAL TICKET, AND PROGRAM BOOK.
Interested in becoming a NASPA member?  Visit NASPA Membership to become a part of the leading association for student affairs and take the next step in your student affairs career today!