Castleton University's First-Generation College Celebration

November 8
---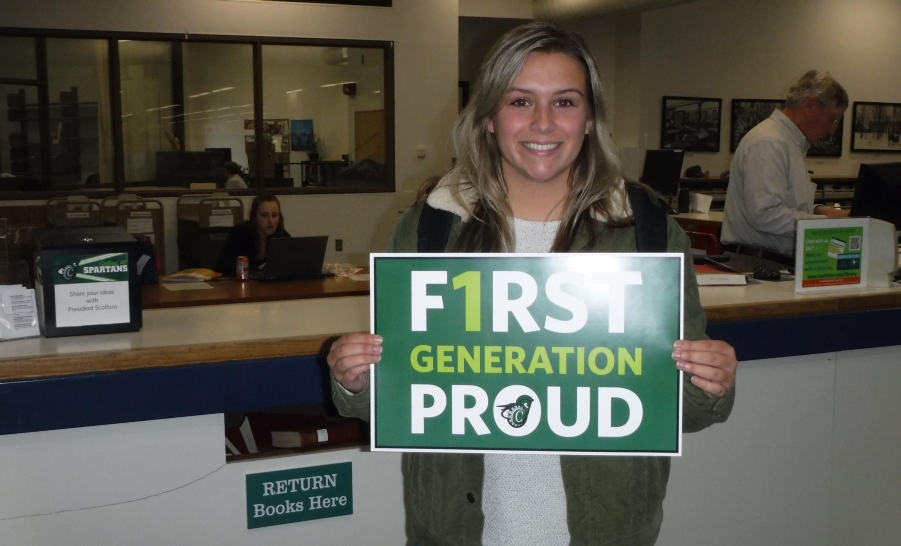 2019 First-Generation College Celebration
TRIO Staffers will distribute "I'm First" buttons and stickers to first-gen students, faculty, and staff. They'll post pictures of first-generation members across the campus community and social media.
2018 First-Generation College Celebration
In 2018, Castleton University planned an outreach event in the campus center. During this event, cookies will be handed out as well as "I'm First" buttons to first-generation students. In addition, first-generation students will be invited to write about their proudest moments on an "I'm First" cards. Finally, the campus center will be decorated with students' cards. Check out this blog post highlighting first-generation college students at Castleton. First-generation faculty and staff will also be invited to complete "I'm First" cards.
2017 First-Generation College Celebration
For the 2017 celebration, Castleton University provided pizza for students and invited upper-level students to share their experiences.
Be sure to follow them on Twitter: @Castleton TRIO.