CSU Monterey Bay's First-Generation College Celebration

November 8
---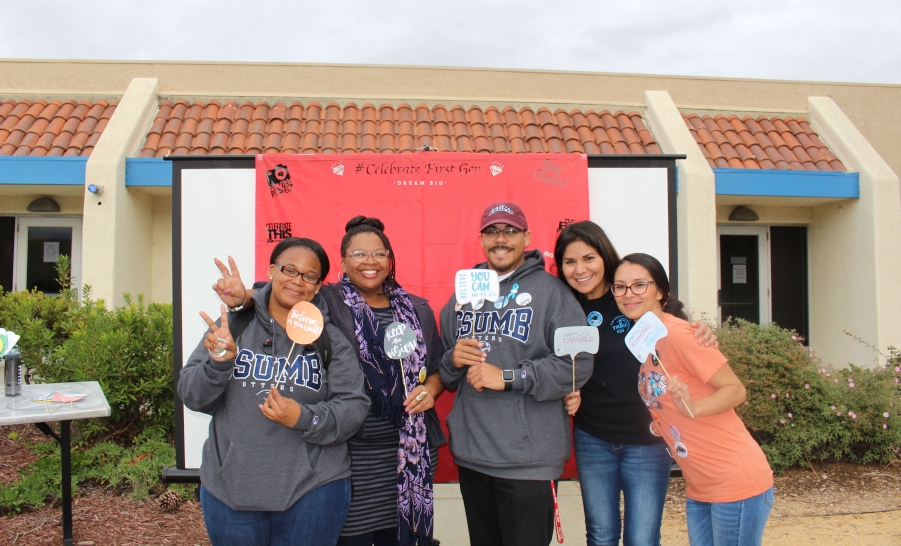 2017 First-Generation College Celebration
The TRIO SSS Office at CSUMB offered an open forum on the main campus' quad to celebrate our first-generation students. There was an open mic, tabling by various resources, a photo booth, and an inspiration board.
2018 First-Generation College Celebration
For the 2018 celebration, SCUMB is moving toward a conference-style event, consisting of eight workshops covering imposter syndrome, the first-generation identity, as well as a panel of first-generation staff and faculty.