Pacific University's First-Generation College Celebration

November 8
---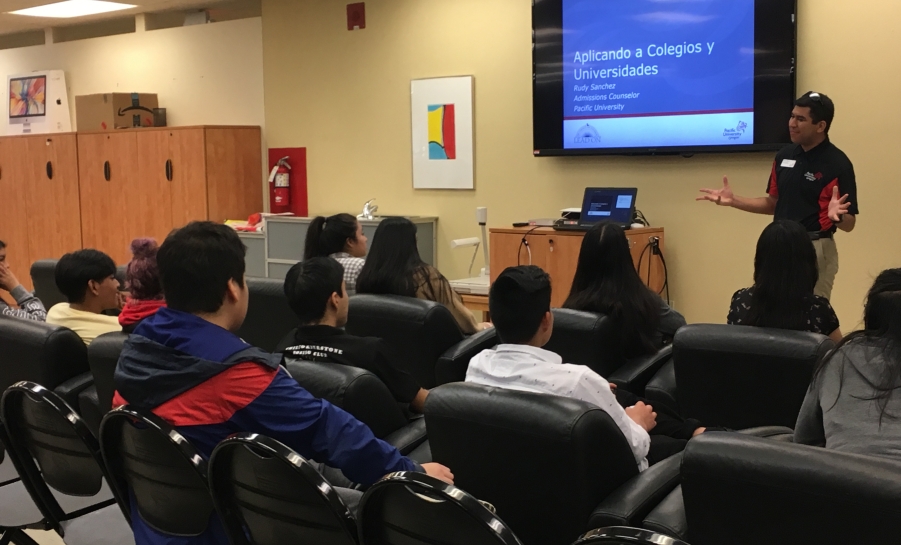 2019 First-Generation College Celebration
The 2019 First-Generation Student Conference invites high school students and their supporters to Pacific University where they will learn about becoming "college-ready." Pacific University students, staff, and faculty host breakout sessions on topics related to the college student experience including college admission, paying for college, housing, academics, how to study, and choosing a career. High school students, high school counselors, and parents of first-generation college students are invited to attend. Providing direct access to important information about higher education is a need in our community. Financial access and literacy is one of the top priorities of families with first-gen students and there is often a misunderstanding about how to pay for college. This conference will offer resources to help students and their families understand the ways they can pay for college and make it affordable.
2018 First-Generation College Celebration
For the inaugural First-Generation Student Conference, Pacific University invited 30 first-gen high school students to campus to participate in workshops and informational sessions relevant to the first-gen college experience. In both Spanish and English, students learned how to navigate the college application process including financial aid and scholarships, including comparing the community college experience to starting out at a 4-year institution. Participants were especially impressed with the scholarship writing workshop led by a Pacific first-gen student who is a Creative Writing major. 
Be sure to follow them on Twitter: @pacificu, Facebook, Instagram: @pacificu