Simpson College's First-Generation College Celebration

November 8
---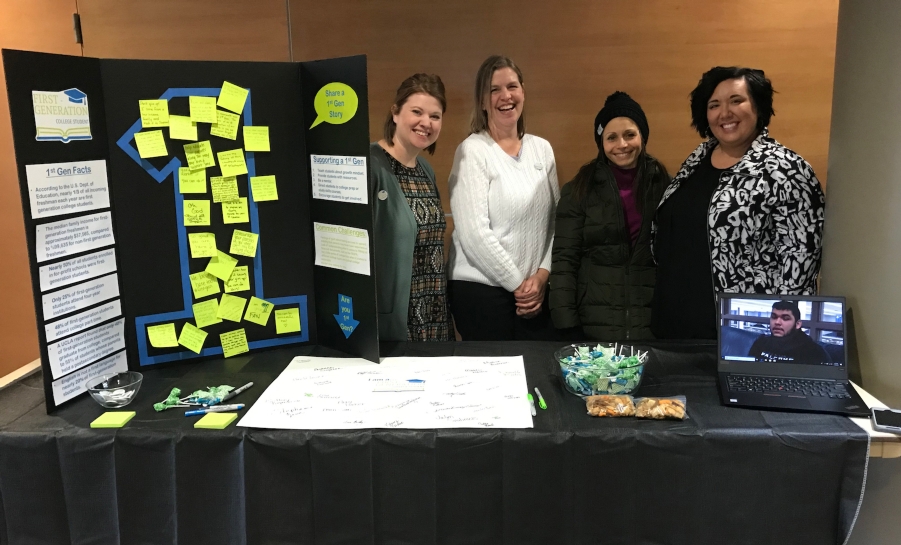 2017 First-Generation College Celebration
TRIO SSS and UB collaborated at Simpson College to celebrate first-generation college students and first-generation student supporters. The UB program delivered First Gen buttons for participants to each target school along with a script to be read aloud on First Generation Day. Several SSS students created the below First Gen video.
2018 First-Generation College Celebration
In preparation of the 2nd Annual First Generation Day, a campus-wide email was dissemination to raise awareness. The e-mail includes a first-generation student definition, along with two attachments. Faculty and staff were invited to complete a First Generation Profile that included college(s) attended, degree(s) earned, the biggest challenge and a piece of advice. These profiles were on display outside of classrooms and offices across campus for the entirety of this week. Professional staff from SSS and UB made a display and hosted a table in the campus center on Thursday, November 8. Students, faculty, and staff were encouraged to stop by the table to grab a First Gen button or a First Gen Supporter button. There was also an interactive board, which allowed the Simpson community to share advice, stories, and words of encouragement. Facts, common challenges, and ways to support First Gen students were also on display.
Plans are already in the works for the 2019 First-Generation College Celebration Day! Nothing has been solidified yet, but Simpson College will carry the momentum gained from the 2018 Celebration and grow the celebration with the goal of enhancing efforts and work toward recognizing SSS and UB graduates who are First Gen!