The University of Florida's First-Generation College Celebration

November 8
---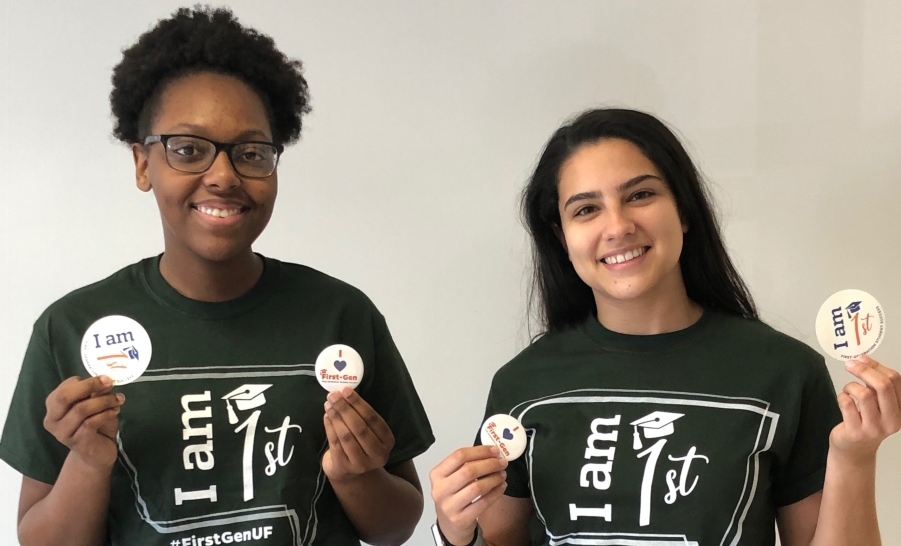 2020 First-Generation College Celebration
The University of Florida has expanded first-gen day into a week of activities for students, including graduate school tours, faculty keynotes, and alumni panels. The two main events include the annual "I am First" T-shirt, a campus tradition for the past three years, as well as "Portraits of Us," an art installation sharing the stories of first-generation students across campus.
2019 First-Generation College Celebration
The University of Florida hosts an annual first-gen picnic to honor and celebrate the first-gen community. Each year, an exclusive T-shirt design is available for students to show their #FirstGenUF pride! Faculty and staff wear green to show support of first-gen and to remind students of the support they have on campus.
2018 First-Generation College Celebration
The University of Florida's TRiO Programs and the First Generation Success program are hosting a picnic and rally with for students, faculty, and staff to show our support, and to celebrate the success of first-generation college students.
To follow along with the celebration use these hashtags: #FirstGenUF #CelebrateFirstGen #TRIOatUF.  Feel free to follow on Instragram: @UFlorida , @UFTRIOSSS, @UFOAS, @MFOSatUF, @UFMcNairscholars; and Twitter: @UF, @UFTRIOSSS, @UFOAS, @FOSatUF, @UFMcNair!
---
For the latest updates on this celebration, follow @uflorida on Instagram and Facebook and @mfosatuf on Instagram and Twitter and use #FirstGenUF to show your support!