The University of New Mexico Albuquerque's First-Generation College Celebration

November 8
---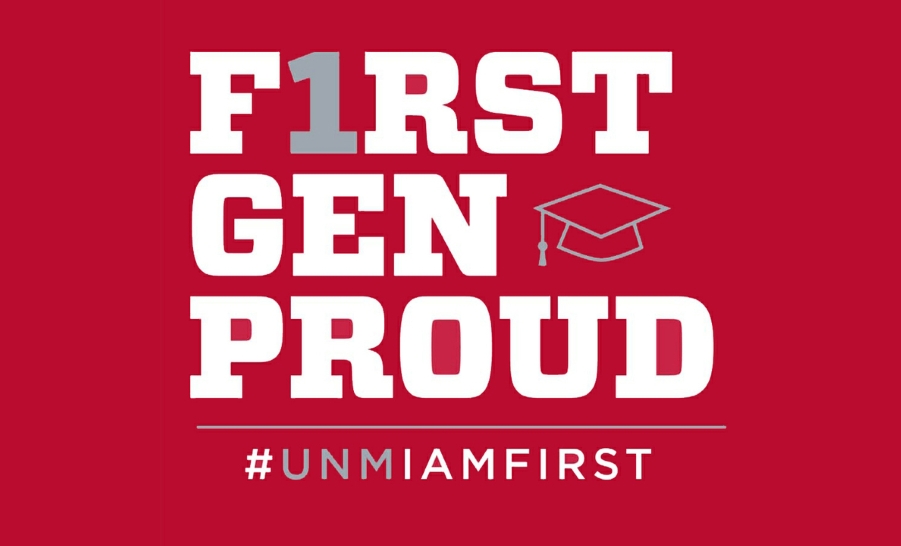 2017 First-Generation College Celebration
Leading up to 2017 celebration the UNM Newsroom featured the University Advisement efforts.  The celebration was held near the main advising offices, and selfie frame were available for a photo opportunity and cake was provided! Posters of FG students were also placed in the reception area. Here is a recap of the 2017 celebration!
2018 First-Generation College Celebration
For the 2018 celebration, the UNM Newsroom gain featured the many of UNM's First-Generation College Celebration efforts. There will be a First-Generation Celebration in the Student Union Building, and new this year, First-Generation students and faculty will share their success story. The Vice President and Associate Vice President for Student Affairs, Dr. Eliseo "Cheo" Torres will provide the welcome, followed by refreshments. The event will be held in the open space of the Student Union Building for more visibility.
Here is an article released by UNM Student Affairs, and a video supporting First-Generation College Celebration!