Trinity Christian College's First-Generation College Celebration

November 8
---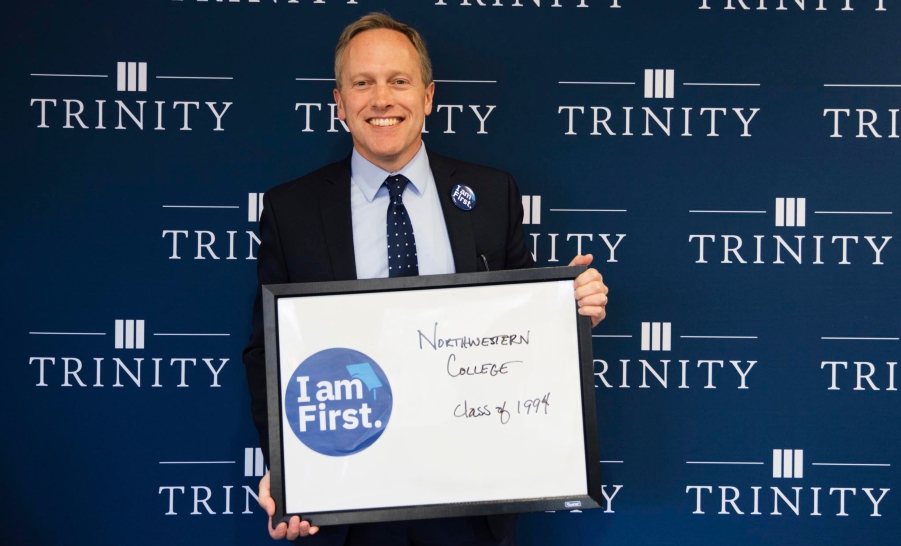 2019 First-Generation College Celebration
After having heard about this event last year, it was decided to start small for this year at Trinity Christian College. Collaboration started with the Office of First Year Experience and the Office of Multicultural Engagement. The Library then got involved by having an interactive center offering a place for first-gen students to sign their name, and included handouts about identify as first-gen as well as resources and books available.

There was a button campaign, handing out buttons to those who are first-gen, but also encouraging all staff and faculty to wear one to show pride and support of the students. November 2 was Trinity's homecoming weekend, buttons and a picture booth were made available to alumni to celebrate with them and raise awareness in advance of November 8.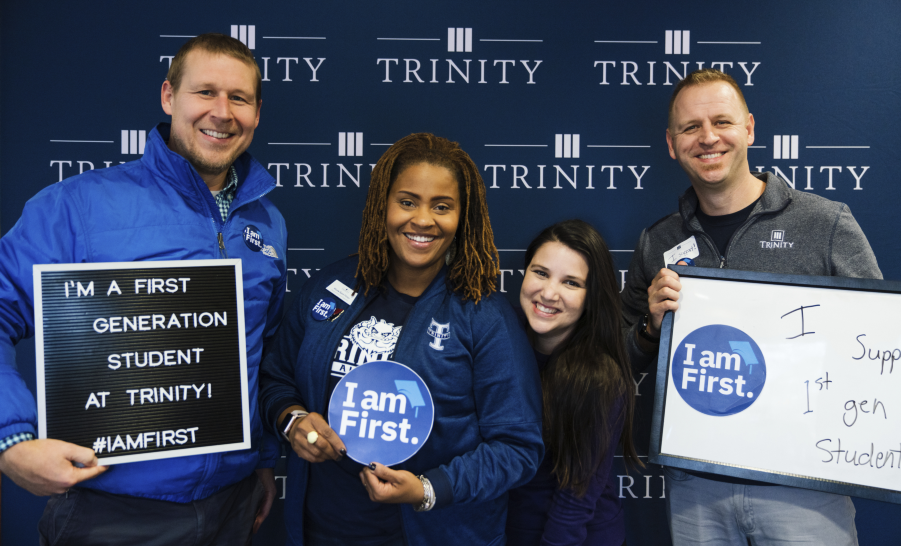 The week culminated with a party on campus featuring great food, a video that was made to highlight first-gen staff and faculty on campus, a photo booth, posters of famous first-gen and first-gen staff/faculty, and a series of posters with information and statistics about being first-gen.
In addition, passive resource booths were set up for the Office of Vocation and Career Development and the Student Accounts Manager to give more exposure to the resources and people available for students. Finally, first-gen students and faculty were featured in the chapel worship service on November 8. For this first year, a highly inclusive definition of first-gen was used in order to raise awareness, send a positive message about being first-gen, and help other students see how they could support their classmates.