University of Southern Mississippi's First-Generation College Celebration

November 8
---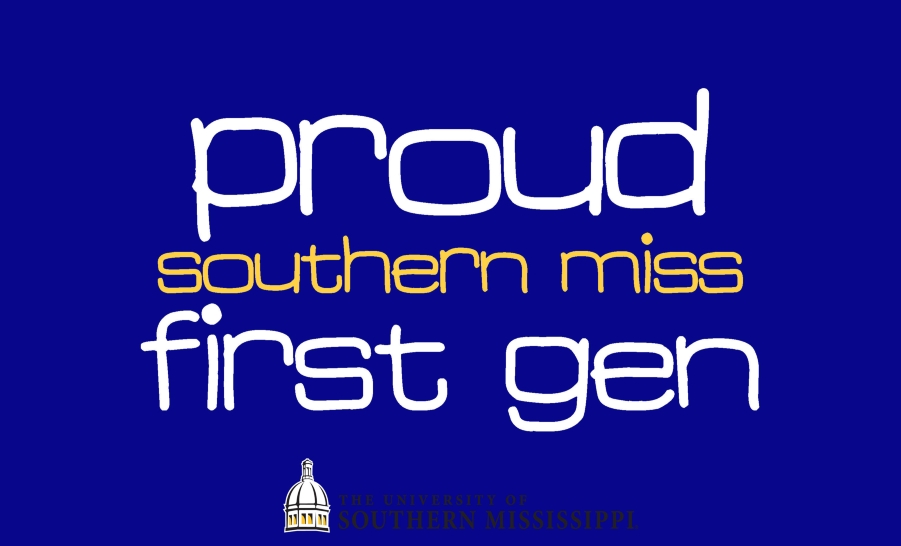 2019 First-Generation College Celebration
The University of Southern Mississippi is excited to participate in the 2019 First Generation College Celebration. The University has approximately 31% first-generation college students, and approximately 35% of our faculty and staff identify as first-generation college students/graduates. We want to celebrate and connect this community by recognizing the students, faculty and staff. Through a partnership of the Center for Faculty Development and the New Student and Retention Programs, we will host a social media campaign all week with encouraging words of wisdom from faculty and staff to students. On November 8, the first-generation faculty and staff will wear t-shirts with the phrase "First Gen, too!" and students will be given t-shirts with the phrase "Proud First Gen!"
The faculty and staff will meet to take a group photo on both the Hattiesburg and Gulf Park campuses. We are excited to see our full number of participants and look forward to using this connect the campus community.
Click here to review the press release.
Follow them on Facebook: @Southern Miss Center for Faculty Development and @southernmissNSRP or by #EagleF1rst.