Cynthia Mosqueda, Ed.D.
Faculty Coordinator, El Camino College
---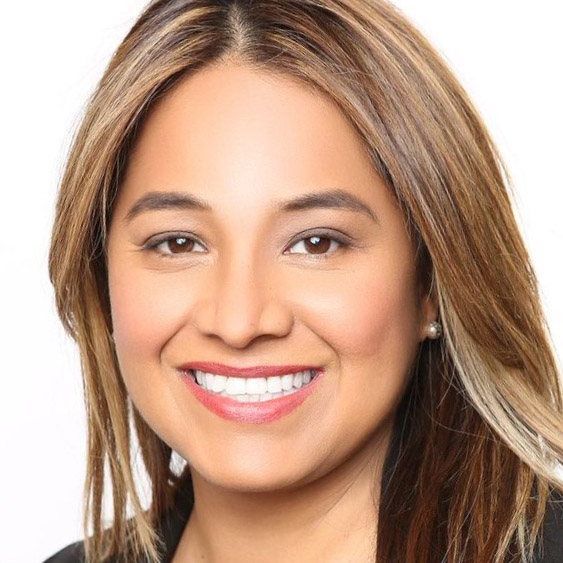 Dr. Cynthia Mosqueda was the first in her family to graduate from college and credits much of her success to the experiences and relationships in the California Community College system. She is passionate about helping first-year students succeed through the transformational power of education. As an immigrant and first-generation Latina, the community college provided her with an outlet to excel and find her passion for student affairs and counseling.  
Cynthia serves as the faculty coordinator for the First Year Experience Program at El Camino College, located in Torrance, California. Under her leadership, the program was recognized by the Academic State Senate and the Chancellor's office for outstanding contributions to student success, transfer, and retention. In 2012, Cynthia received the First Year Advocate Award from the National Center for First Year Experience and Students in Transition from the University of South Carolina to help first-year students transition into college life. Cynthia oversees first-generation, undocumented, and all first-year student programming.  
Cynthia has a Bachelor of Arts degree in psychology, a Master of Arts in Counseling, and a doctorate in Educational Leadership from the University of California, Los Angeles (UCLA). She serves on the boards of Communities in School Los Angeles and the Faculty Association of California Community Colleges. Cynthia is an advocate and works closely with the state legislature to impact community college policy. In this capacity, she led efforts to advance legislation for undocumented students who did not have DACA to participate in community college vocational programs that required a social security number. This bill allows undocumented students to use an individual tax identification number for purposes of a background check instead of a social security number and was signed into law in 2019. Further, she worked closely with Assembly Member Arambula to champion AB1326 to create a county liaison for higher education. This bill provides broader access to students with basic needs and reduce barriers for students in need of Cal Fresh and mental health services, as well as help those with food insecurities. Through her efforts, the bill was signed by Governor Gavin Newsom (D-CA) in 2021.  
In her 20+ years in the community college system, Cynthia has spearheaded numerous programs and campus-wide initiatives to close equity gaps for students of color. She is very committed to increasing racial equity outcomes for community college students.  
Dr. Mosqueda is an associate adjunct professor of clinical education at the USC Rossier School of Education. She has extensive professional experience in community college counseling, supervision, and creating cohesive learning communities for first year students.
---
Speaker Travels From
California
Cynthia is available for in-person and virtual engagements! Contact us today.
---
Speaker Topics
| Creating a First-gen Program at a Community College | Establishing Institutional Support and Funding for First-gen Programming |
| --- | --- |
| First-gen Professional Development for Campus Stakeholders (including administrators, faculty, and staff) | Creating a First-gen Task Force on Campus |
| Engaging and Celebrating First-gen Students and Faculty | First-gen Pride |
| Providing Academic Support for First-gen Students | Connecting Families of First-gen Students to the Institution |
| Assessing the Impact of Your First-gen Support Program | Financial Aid Literacy for First-gen Students and Families |
| Deliver specialized training programs for success coaches, classified staff, and financial aid personnel that are designed to equip them with the necessary skills and knowledge to serve first-generation students in a professional capacity | Develop comprehensive financial aid training programs tailored specifically for first-gen community college students, with the aim of enabling them to maximize their financial aid opportunities and make informed decisions |
---
Speaker Presentations
---
More About The Speaker
View Cynthia Mosqueda's curriculum vitae here.
---
Interested in having Cynthia Mosqueda, Ed.D. as a speaker at your next event, symposium or conference?
---