2020 First-Generation Celebration at The College of St. Scholastica
Dory Kempf, M.Ed., The College of St. Scholastica / The Center / December 04, 2020
---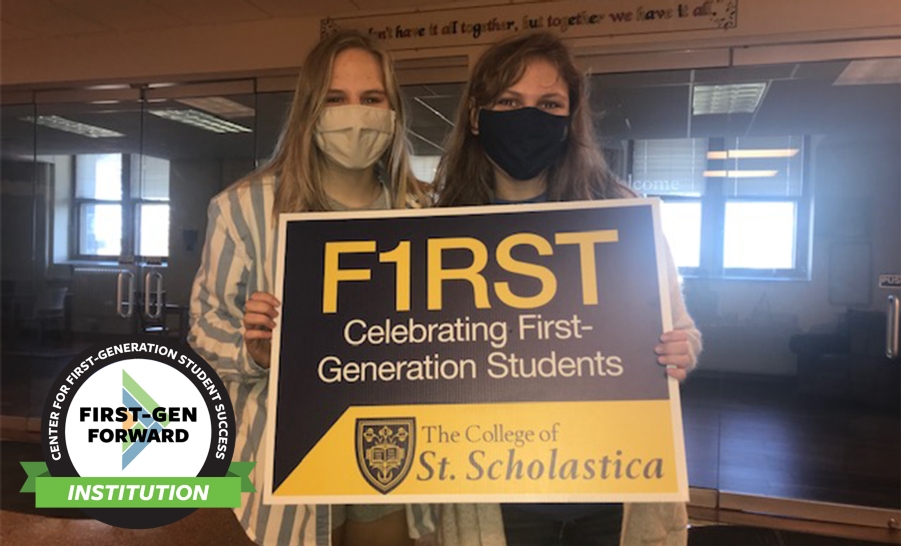 Thank you to the Center for First-generation Student Success and the Council for Opportunity in Education for selecting The College of St. Scholastica as a recipient of the 2020 First-Generation Celebration Grant. These funds greatly contributed to the success of our celebration week. Our 2020 First-Generation College Celebration (November 2-6) provided opportunities for students and family members to attend Zoom meetings related to student and college success. Our celebration included three Zoom sessions on varying topics presented by campus experts on financial aid, careers, and college success. We also provided postcards for students to send to loved ones. Our celebration concluded with our second Tri-Alpha induction held virtually.
In reflecting on our 2020 celebration (during the COVID-19 pandemic), I offer the following suggestions to help plan future celebrations:
Use momentum. Our attendance was low at the beginning of the week and slowly built momentum as students shared with their friends about the events (and prizes).

Collaborate with faculty and staff. Our most well-attended session was a Zoom session on Top Tips For Success presented by our TRIO Student Support Services (SSS) director and biology professor. The biology professor advertised the event during her course, which helped reach a broader audience. Our One Stop Office and Career Services department also presented Zoom sessions throughout the week.

Create a culminating event. Our First-Generation Celebration week concluded with our Tri-Alpha Honor Society induction. We were pleased to honor 42 inductees and one first-generation alumnus during our Tri-Alpha induction.

Leverage the buzz. Our recognition as a First-gen Forward institution has helped develop new initiatives on campus to support first-generation student success. In collaboration with the Alumni Office, a first-generation alumni award was established, and the first recipient was honored during the Tri-Alpha induction ceremony. Secondly, our Advancement Office reached out to create a first-generation campaign to help support first-generation efforts on campus. Lastly, we worked with our Parent Council to market our events to families through their newsletter.
We look forward to reviewing our tips presented above as we brainstorm new events and outreach during the 2021 First-Generation College Celebration.
---
For more information on The College of St. Scholastica's approach, please visit their website here.