Basic Needs Support for First-gen Students
Rebecca Segundo, University of California Santa Barbara / The Center / February 24, 2021
---
Since the pandemic began, universities have shifted to remote learning models while still providing basic needs support for students. Many students faced basic needs insecurities prior to the pandemic. The 2018 University of California undergraduate student experience survey (UCUES) found that at UCSB, 41% of first-generation students experienced very low food food security and an additional 24% experienced low food security. The pandemic has created wider equity gaps for many students, but this gap is particularly wide for our first-generation college students sharing other intersectional identities. Our strategy to address the basic needs of our students during a profoundly difficult time has included expanding services of existing programs, implementing new programs, and taking a broader approach to communication and outreach.
Technology Support Programming
Technology-based support has become more crucial now than ever before. Our goal has been to ensure that students have access to laptop devices and reliable internet. The University of California Santa Barbara (UCSB) has implemented several programs to assist in this effort, including technology support grants. These need-based grants assist students in addressing the cost of a hotspot and wifi coverage for a full academic year. We refer students to a nonprofit organization for connection and support in the hotspot purchase. Eligible students can also request a Google Chromebook at no cost to support additional device needs. More recently, we have been able to expand beyond this support and issue donor-provided laptops to students majoring in the social sciences who demonstrate financial need. As technology needs vary, we also launched a short-term loaner laptop program that provides devices to students in the immediate campus area who may have a more short-term laptop need.
Financial Crisis Response Team (FCRT)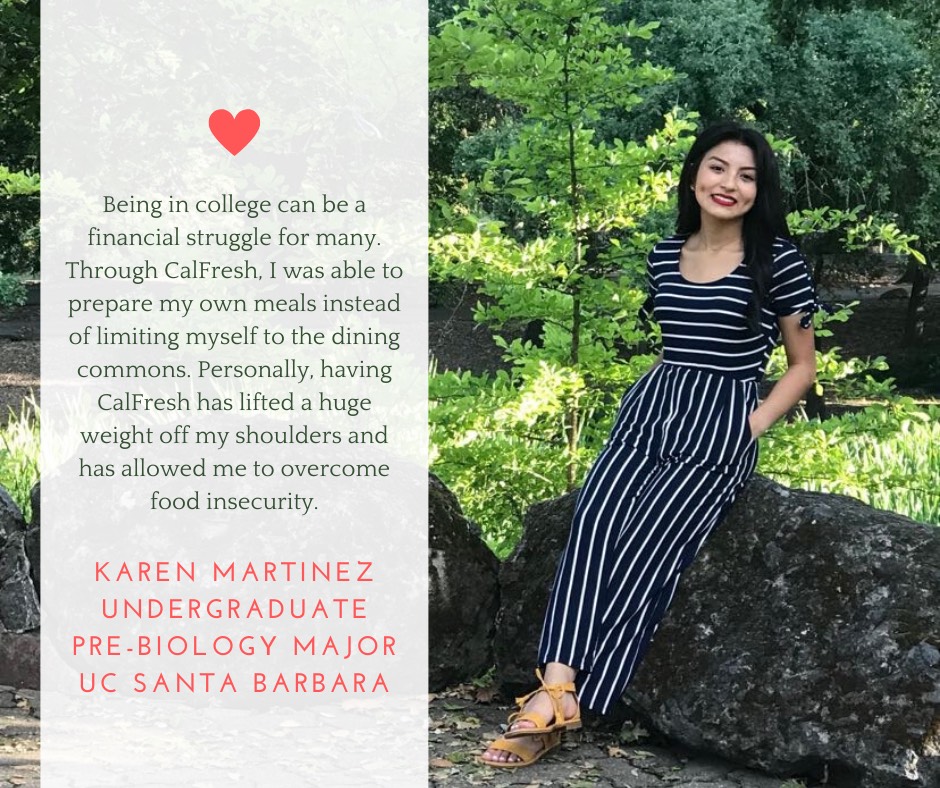 FCRT is a collaborative team that maintains partnerships across campus to support students experiencing a financial crisis or emergency that jeopardizes their path to graduation. FCRT maintains a holistic approach to student emergency cases, which allows them not only to issue emergency grants, meal plan scholarships, and housing support, but also to provide financial aid advising and appeals guidance, direct campus department referrals, and recommendations regarding other resources aligned with their support plan. This team was assembled in 2016, and student engagement has increased steadily since then. Maintaining this student service since the beginning of the pandemic has been a key aspect to ensuring students have greater food and housing security during this difficult time. In particular, guiding students through financial aid appeals related to both student and parent loss/reduction of income has been critical. The FCRT also administers a transitional housing program that provides housing- insecure students with temporary housing for up to 25 days, joined with a meal plan and case management support for the duration of their stay. The safety of program participants has been a priority, and we quickly adhered to new safety protocols for students so this critical program has been able to continue.
Grocery Delivery Program
In March 2020, we launched a grocery delivery service to encourage students who feel sick or who are at high risk for COVID-19 not to visit the in-person campus pantries or pantry pop-up events. The grocery delivery program provides free, contactless grocery delivery to students who demonstrate financial need and are sick, quarantined, immunocompromised, and/or over 60 years of age. This vital program increases food security for vulnerable students who are in quarantine and isolation and are therefore unable to visit the grocery store.
These programs seek to serve students, whether they live near campus or reside farther away, through our growing network of basic needs resources. Remaining flexible and dynamic has been vital not only  to meeting the needs of this moment but also to ensuring the success of our first-generation college students.
---
My need for assistance is COVID/pandemic related. Unfortunately, my housemates and I came directly into contact with someone who tested positive at the end of our lease. Unable to safely self-isolate at home due to the underlying conditions of certain loved ones, I was unsure of where to go. I was recommended to the financial aid crisis team, and surely, they went above and beyond to aid us. I was willing to seek any option to ensure the safety of my loved one, even going into major debt and sacrificing the summer classes I need to finish to have my degree by fall. The financial aid crisis team provided us with housing while we waited for test results and clearance to join our families. They provided housing and support when we all really needed it. The weight they took off of our shoulders allowed us to finish finals, prepare for summer, and know that no matter what the situation turned into later...we would be in good hands. There are no words to fully express my gratitude for their help.
---
For more information on University of California Santa Barbara's approach, please visit their website here.