Dream Internships & Dream Jobs: Leveling the Playing Field
Sean O'Keefe M.B.A., / The Center / October 26, 2018
---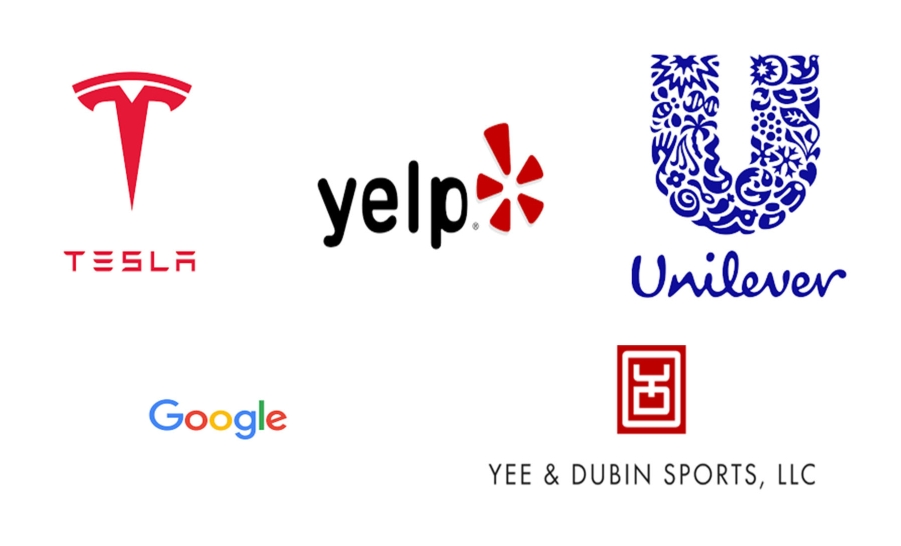 These companies are just a few of the places where first-generation graduates have earned dream internships and dream jobs!
What makes me especially proud of their accomplishments is that each student achieved a dream position WITHOUT A HANDOUT. Each student was empowered to step out of their comfort zone and powerfully take action to land these positions on their own.
How, specifically?
I help students discern the Top 10 companies (non-profits & social enterprises too) they would love to work for after graduation, and then I teach them how to PROACTIVELY pursue positions with those companies. This step-by-step method includes teaching students how to:
leverage their "student card"

strategically research professionals who can be beneficial to their career

strategically reach out to business professionals

cultivate relationships and mentorships opportunities with business professionals

use these relationships to land interviews for future internships and jobs
A common mistake made by college students is that they don't have a comprehensive strategy when applying for potential internship and job opportunities. We frequently hear from students who have applied to a number of positions found online, but have not established meaningful connections to the company or entity, or that their Top 10 company was not present at the on-campus career fair.
We have also heard students express frustration because they did not have the same family connections as some of their continuing-generation peers who land dream internships and dream jobs.

It is because of the above-mentioned, step-by-step method that my students feel such accomplishment, fulfillment, and satisfaction once they have PROACTIVELY secured a position with one of their dream companies. And have done so, on their own!
Here is some feedback students have shared:
Lydia
"I'm truly grateful for the impact Sean's program had on both my professional and personal life.   
I earned the opportunity to work with executives of Google X and foster valuable business experience and lifelong relationships.  Additionally, there was an opportunity to take on more responsibility outside of my immediate role.
By the time I left, I wore multiple hats in the company that allowed me to work with all sorts of individuals ranging from inspiring founders of social impact start-ups to the C-suite executives of well-known companies (expanding my network that I frequently tap back into).
The entire experience provided me with professional, mental, and even spiritual growth in my faith to an extent I didn't think a job could.  I can say with confidence that my life as a whole was enhanced to a higher degree so early in my career with the opportunity that resulted from Sean's program."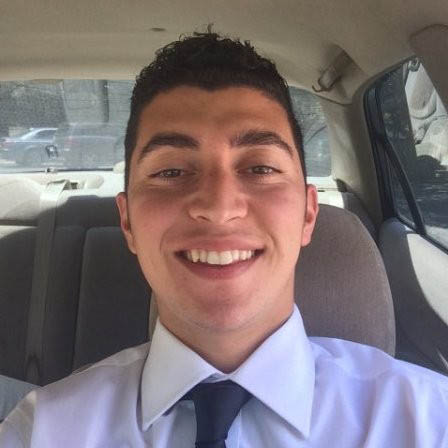 Rapha
"All the templates for emails, conversations, and phone calls for connecting with that people I wanted to meet, were super useful. Sean's coaching and the articles he shared taught me a specific strategy of how to achieve a dream internship with BRC Group.
It was a little nerve racking envisioning myself reaching out, but the tips and teachings helped me have confidence in what I was doing. Previously, I had the idea of taking action on pursuing my dream companies but I was lost on how to achieve my goals. Sean's coaching provided me a clear route to get the things I wanted and desired."
Yevin
"Sean O'Keefe is a fantastic career coach. Before receiving Sean's advice and guidance, I had applied to countless jobs with little success. After his coaching program, I was able to secure an amazing opportunity with Meta."
Check out this video montage of students' testimonials!
My Why?
I was fortunate to have a professor in college who inspired me to earn my dream internships with the Oakland A's, San Francisco 49ers, and San Francisco Giants, without having any connections.  Those internships led to incredible professional opportunities and this is why I am passionate about empowering students to leverage their "student card" and earn dream internships and dream jobs.  I feel so fortunate to have fulfilled my career dreams that I have made it my life's mission to 'pay forward' the career coaching that was provided to me.
I play a small, yet very rewarding role with Santa Clara University's LEAD Scholars Program, which serves first-generation students. Also, I teach a first-generation cohort-based class titled Success in Work and Life, in addition to providing career coaching. I'm lucky to be part of Dr. Erin Kimura-Walsh's team here at SCU and consider myself lucky to be able to influence first-generation student success.
If you have any questions, comments, or feedback, please contact me at sokeefe@scu.edu.