It's cool to be first-gen at UF. Building a culture of inclusion for first-generation students.
Leslie H. Pendleton Ph.D., University of Florida / The Center / January 11, 2019
---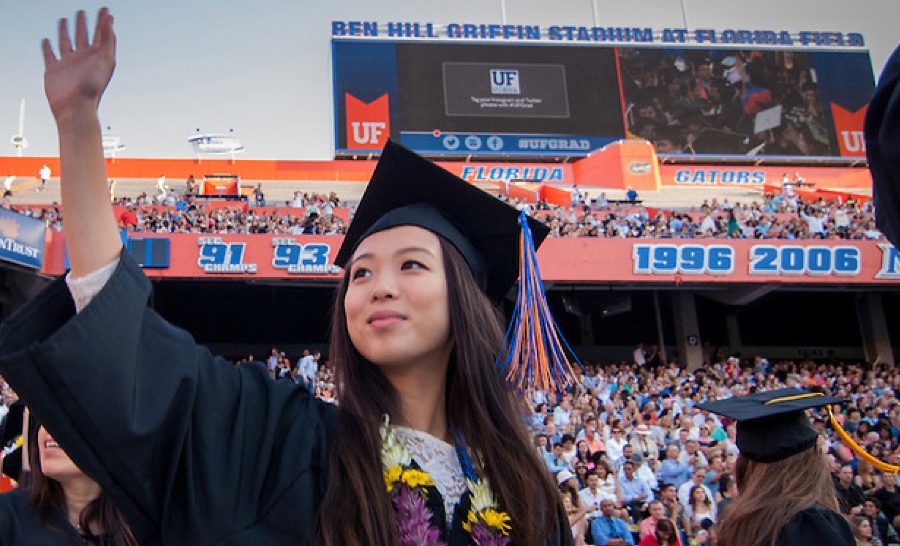 Regardless of size, all higher education institutions are complex. Missions differ, politics are inevitable, and the institutional influencers also vary. As a first-generation college student or even first-generation faculty member, the complexities are even more apparent.  
At the University of Florida (UF), the Florida Opportunity Scholars Program began in 2006 in large part due to now President Emeritus Bernard Machen and his wife Chris. Dr. Machen and several key influencers recognized a need to further support the Land Grant mission and increase access to a top public institution for high-achieving, Florida residents. Prior to 2006, several first-generation, low-income students were admitted to UF but many selected not to attend due to rising cost. Today, the Machen Florida Opportunity Scholars Program (renamed in 2012 for the Machen's), annually supports 1,250 current first-generation students with a full scholarship and grant financial aid package as well as support through a comprehensive program which includes a peer mentor, financial literacy education workshops, full-time staff support, and access to community-building opportunities.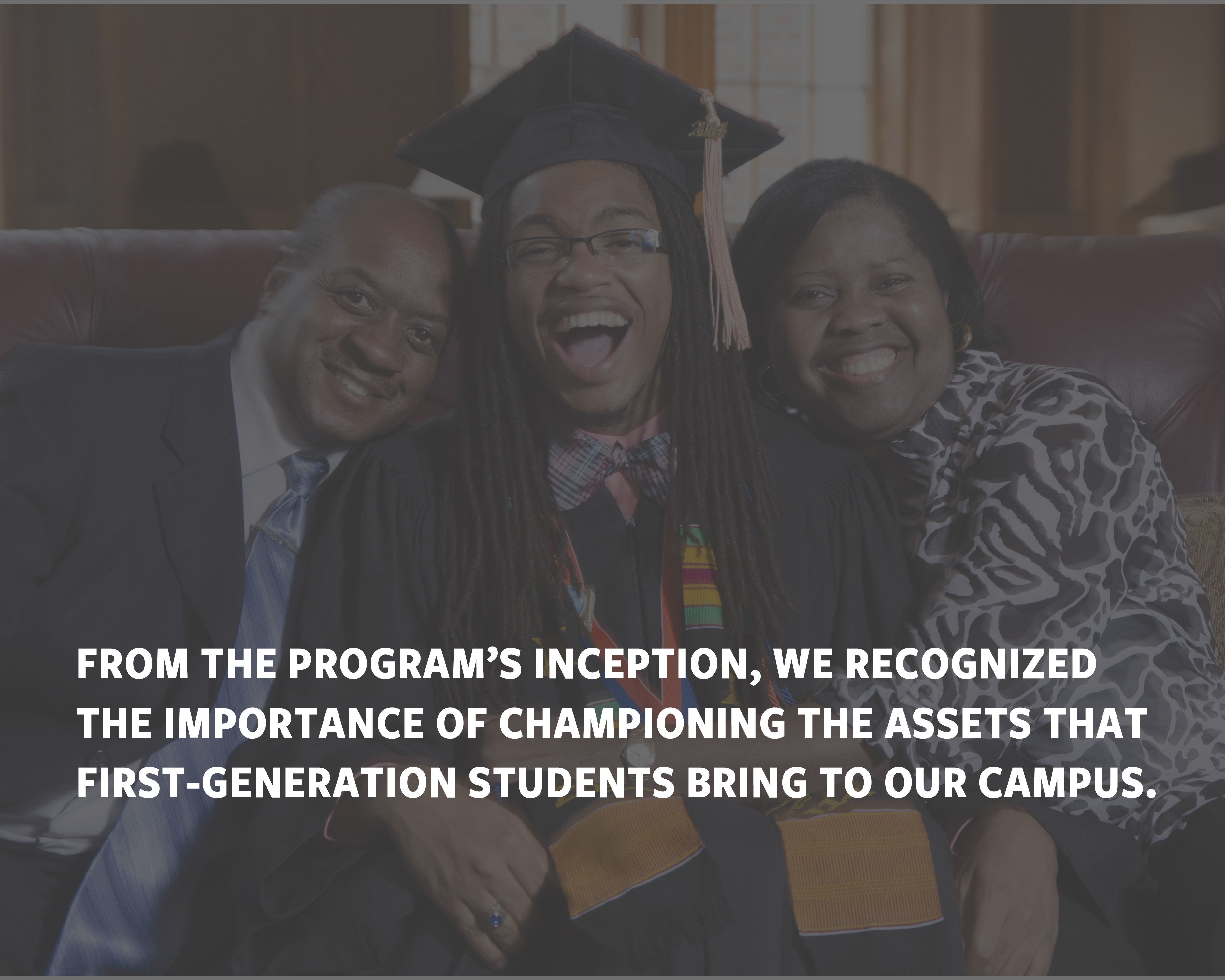 From the program's inception, we recognized the importance of championing the assets that first-generation students bring to our campus. They are resilient and entrepreneurial trailblazers; capable of achieving tremendous success in college. Adopting an asset-based approach does not let campuses off the hook for failing to address system-wide policies and practices that are confusing, outdated, and in the end, present just another hoop. An asset-based approach also does not overlook the important elements of the first-generation identity such as imposter syndrome, stereotype threat, or survivor's guilt and only present a shortsighted view of the first-generation student experience. Rather, an asset-based approach employs a celebratory tone that acknowledges and educates about the complexities first-generation students face before, during and after college.
What can you do to build an asset-based culture for first-generation college students? Here are seven strategies to get you started or bolster your quest to build a campus that celebrates first-generation students:
Figure out who they are. It sounds simple, but getting the data and approval to send a welcome message to demonstrate that the institution cares about them and about their successes; this will go a long way. Be sure to include a point of contact – an office or a person – students can reach out to if they run into a hurdle they're not sure how to navigate. No question is a silly question.


Offer to present anywhere and everywhere. First, educate yourself and then quickly claim the role as a champion for first-generation students on your campus. Depending on your leadership role, consider aligning with other practitioners and faculty in positions of leadership; create a team to champion first-generation students. Present at New Faculty Orientation, departmental meetings, and any other trainings offered on your campus. Include student testimonials in your presentation. Often, I invite students to share their campus experiences or better yet, list them as a co-presenter.


Embrace the first-generation 'college graduate' identity on your campus. Faculty, staff, and other adults on campus that have a college degree are not first-generation college students, they are first-generation college graduates. Role modeling and representation are important. It could be that a first-generation college student thinks they've never met a first-generation college graduate. Well, they have (you), but they may not know it unless you vocalize and celebrate your own achievements. If you teach a class, identify yourself as a first-generation college graduate on the first day and share your experience.


Offer tailored workshops and experiences for first-generation college students. Promote the opportunities in places where faculty members and other campus partners will see. Save the date for the Annual First-Generation Celebration Day on November 8, and be visible on your campus that day.


Review campus jargon and acronyms.  This language is often confusing and requires college knowledge to navigate. Consider an asset-based approach and help to create connections by simply explaining where students would register for classes, submit an add/drop form, utilize office hours, etc. Asking, "who doesn't know …" reinforces deficits and may further situate students and family members as outsiders.



Mobilize a team of thoughtful and action-based thinkers on campus who are energized by streamlining policy and procedures. What on your campus is confusing and in need of a revamp? Better yet, include first-generation students in this campus-wide audit.


Consider the important transitional times in the lifespan of a first-generation college student and be sure to recognize, offer support, and celebrate those transitions. Consider working with your college bookstore to offer a graduation cord for a nominal cost so that newly minted first-generation college graduates can be recognized as they participate in graduation celebrations.
For more information about the University of Florida's Machen Florida Opportunity Scholars Program please visit opportunity.ufl.edu.