Supporting First-generation Students through COVID-19
Kari Lindsey MS , Westminster College / The Center / March 18, 2020
---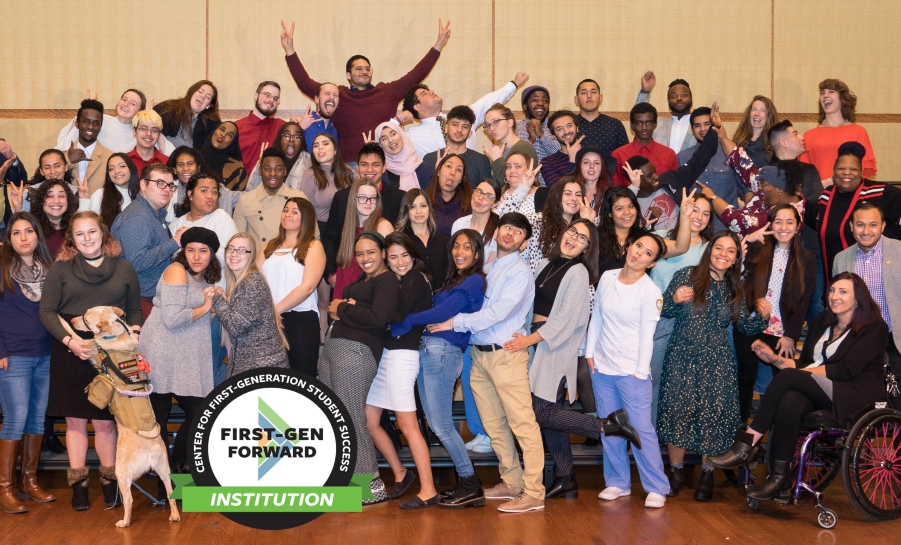 Here at Westminster's first-generation program Legacy, we started out writing a very different blog post, about creating specific counseling sessions tailored to first-generation students and conversations. But then our school, like many others around the country, went online for the rest of the semester. Events and gatherings (including our first-generation specific counseling groups) were canceled. This led our committee down a new train of thought and subject for this blog post: how do we connect a first-generation community in a time of social distancing and isolation?
Studies show that institutions are not necessarily proactive in connecting first-generation students to each other and enhancing community, even without the threat of a pandemic. While coronavirus is shutting down campuses we are left asking, how do we reach our first-gen students?
We'll be the first to admit, we don't have all the answers. If anyone would like to share what they are doing for their communities at this time, we'd welcome the discussion. Below are just a few suggestions we're trying, and hoping to reach students with.
Events
Every year, our first-generation program Legacy Scholars travels up Provo Canyon for a 24-hours study retreat in the mountain. With over 70 scholars in our program, the study retreat was canceled this year. That big of a number is too large to have one giant Skype meeting (would we be able to hear anyone? Would Skype even be able to support that many users at once?), so instead, we're encouraging our mentors (there are 23 in the program) to host virtual events with their mentees. Virtual coffee hang-outs, Skype game nights, brunch over the phone. We know it's not a perfect system, but our students need their peers right now.
Social media, emphasis on social
Without the structure of our events, we are vamping up our social media efforts greatly. We recognize our students are likely on their phones more during this time of studying from home, and we want to meet them where they are. Particularly with Instagram stories, we want to send out polls, memes, anything that reminds them we are here for them. In particular, we want to engage them, rather than just be a click as they scroll past. This means creating Instagram stories they can comment on and react to. For instance, one of our planned Insta stories is to have scholars respond to the question
Graduation
This is probably the toughest one. Graduation means a lot to all students, but it particularly means a lot to our first-generation students, families, and support networks. It is a symbol difficult to recreate, and given that we'll likely have to cancel graduation, we need help. What are you all doing to plan for a possible canceled graduation?
Like I said, we don't have all the answers, and we'd love to start up a discussion here. How are you all handling the unique challenges COVID-19 presents to our first generation students? Peace and love during this time.