Welcoming First-generation Students & Families
Sonia Ivette Valencia, M.A., University of Colorado Denver / The Center / October 27, 2021
---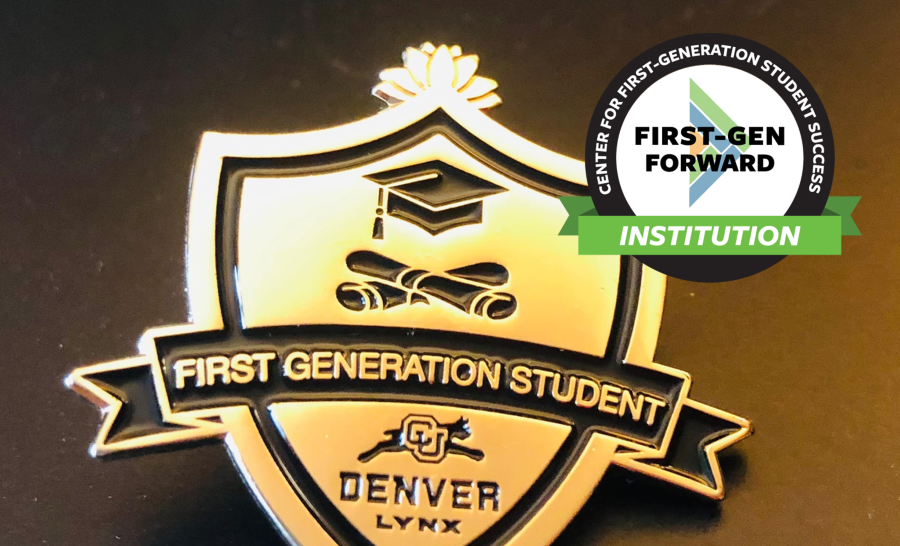 Since 2015, the University of Colorado Denver (CU Denver) has hosted a banquet to welcome and celebrate first-generation college students and their families. Due to ongoing concerns about the spread of coronavirus, our 2021 welcome banquet, titled "Rise Up: First Gen Lynx," was held virtually on Tuesday, August 17th from 6:00pm – 8:00pm.
CU Denver first-gen faculty, staff, and first-gen supporters welcomed incoming first-generation students, including first-year and transfer students. Dr. Monique Snowden, CU Denver's senior vice chancellor for student success and strategic enrollment, delivered the night's keynote address. Dr. Snowden shared a bit about her own experiences as a first-generation college student and affirmed the value that first-gen students bring to institutions of higher learning like CU Denver.
The night included a first-gen panel and a short presentation by key academic support services including the Learning Resource Center, Writing Center, and the Auraria Library. A student, staff, alumni, and faculty panel offered advice to the incoming students and fielded questions on topics ranging from scholarships to buying books. Notably, Dr. Manuel Espinoza, associate professor in the school of education & human development and first-gen faculty panelist, helped students see faculty as approachable human beings and demystified office hours. Transfer student and alumna Leah Porter was honest about the challenges she encountered as a "non-traditional" first-gen transfer student and encouraged students to become self-advocates, employ campus resources, and get involved to affect change.
Attendees were able to connect with academic advisors or faculty representatives from CU Denver's eight schools and colleges. In this more intimate setting, attendees were able to pose lingering questions about enrollment or tuition, for example. A breakout resource fair session connected students with programs and departments, like the Center of Identity and Inclusion and TRIO, that are dedicated to supporting first-generation college students.
Thanks to campus partners including the Office of Undergraduate Admissions and Advancement, students could win CU Denver spirit gear at our closing raffle. Throughout the night, a dedicated team of faculty, staff, and student volunteers monitored the chat to answer the many submitted questions ranging from topics like student organizations, parking, and financial aid and scholarships. All attendees received information about upcoming first-gen events, like our forthcoming First-Gen Celebration Week, which will run November 8 through November 12.
---
For more information on University of Colorado Denver's approach, please visit their website here.