Alfred University's First-Generation College Celebration

November 8
---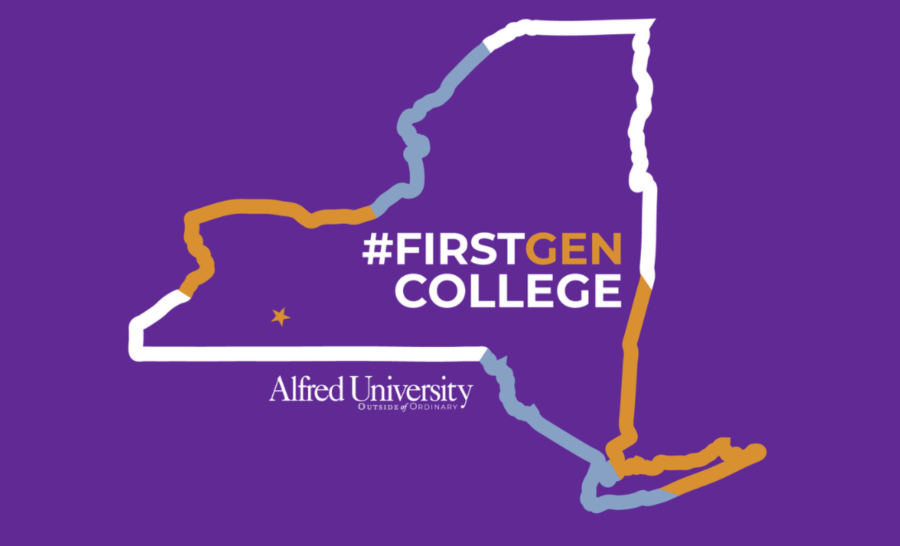 2023 First-Generation College Celebration
This year Alfred University will be hosting a First-Gen College Celebration and Panel on Wednesday, November 8th. The panel discussion will consist of First-Gen Students, Faculty, and Staff sharing their First-Gen experiences. The panel will be immediately followed by a "Happy Hour" celebration for panel speakers and attendees. Following the celebration guests will be encouraged to attend the Women's Basketball home opener and fundraiser in partnership with the local BOCES program (vocational school). The team will be raising funds to sponsor a local High School Senior who will go on to become a First-Generation College Student.
Alfred University is also working on a #WhyImFirst media campaign featuring their First-Gen Stories. They plan to release these interviews on their social media in the 2 weeks leading up to the National First-Generation College Celebration on November 8th. They will catalog these videos and expand on the media campaign for future celebrations. 
---
For the latest updates on this celebration, follow us on Facebook and Instagram and use #WhyImFirst, #FirstGenCollege, #AlfredUFirstGen, and #AUFirstGen to show your support!