Berkshire Community College's First-Generation College Celebration

November 8
---
2020 First-Generation College Celebration
Founded in 1960, Berkshire Community College (BCC) is the first community college of Massachusetts, and the only open door, public two-year institution west of the Connecticut River in Massachusetts. 43% of BCC students are first-generation.
For its inaugural First-Generation College Celebration, BCC will host a week of daily online panels, speakers, and a first-generation fair for students, staff, and faculty, while featuring daily student stories on social media, alumni relations, and BCC websites.
Events will feature new strategic directions for supporting equity and access at BCC, including initiatives and scholarships for first-generation students; an online first-generation fair with virtual tabling by over seven student support offices from across the campus; a panel of first-generation students and alumni; and a celebration of 20 years of service by the TRIO Center at BCC, in support of first-generation students.
Throughout the week, first-generation students will have the opportunity to record their stories, celebrating their talents, challenges, and accomplishments at BCC. All participants will receive F.I.R.S.T.@BCC buttons and will be entered into a raffle for prizes. On November 8th, all stories, event recordings, and raffle winners will be featured on BCC websites.
---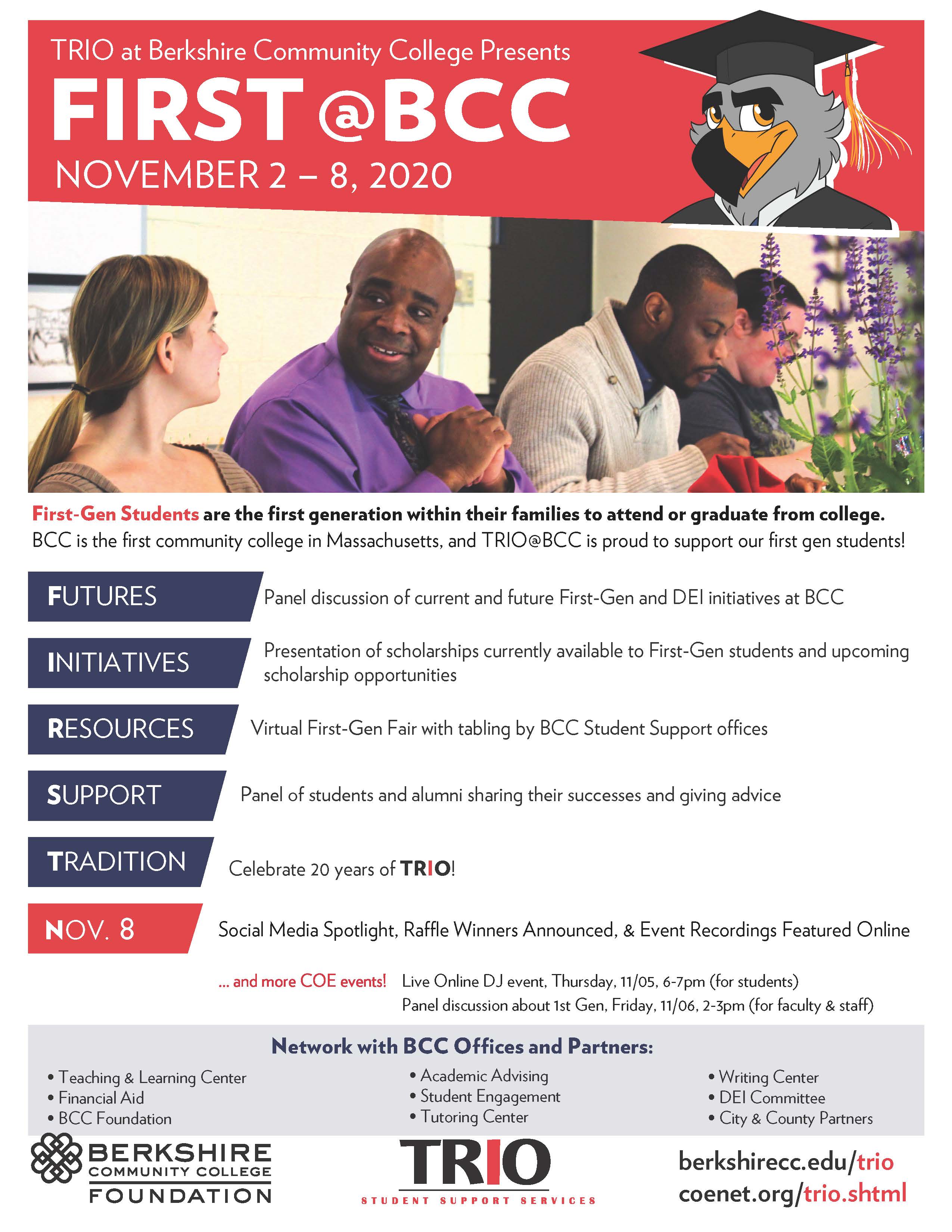 ---
For the latest updates on this celebration, follow Berkshire Community College on Twitter and Instagram!