Lee University's First-Generation College Celebration

November 8
---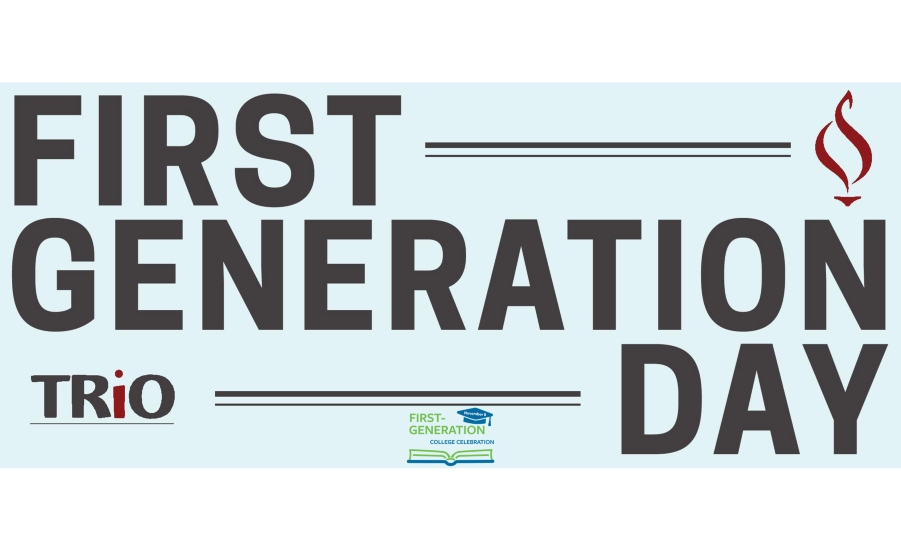 2019 First-Generation College Celebration
On Thursday, November 7, 2019, Lee University TRIO Student Support Services (SSS) and Lee University TRIO McNair Scholars Program will co-host our inaugural "First-Generation College Celebration Day" on the Lee University campus in Cleveland, TN.
The day will consist of several activities for first-generation and continuing-generation students, including a mural for students to write and reflect upon the meaning of identifying as first-gen, a cash cab for students to receive candies and fun facts about first-gen students, first-gen trivia game, photo booth with COE and TRIO logo backdrop, as well as free food and snacks.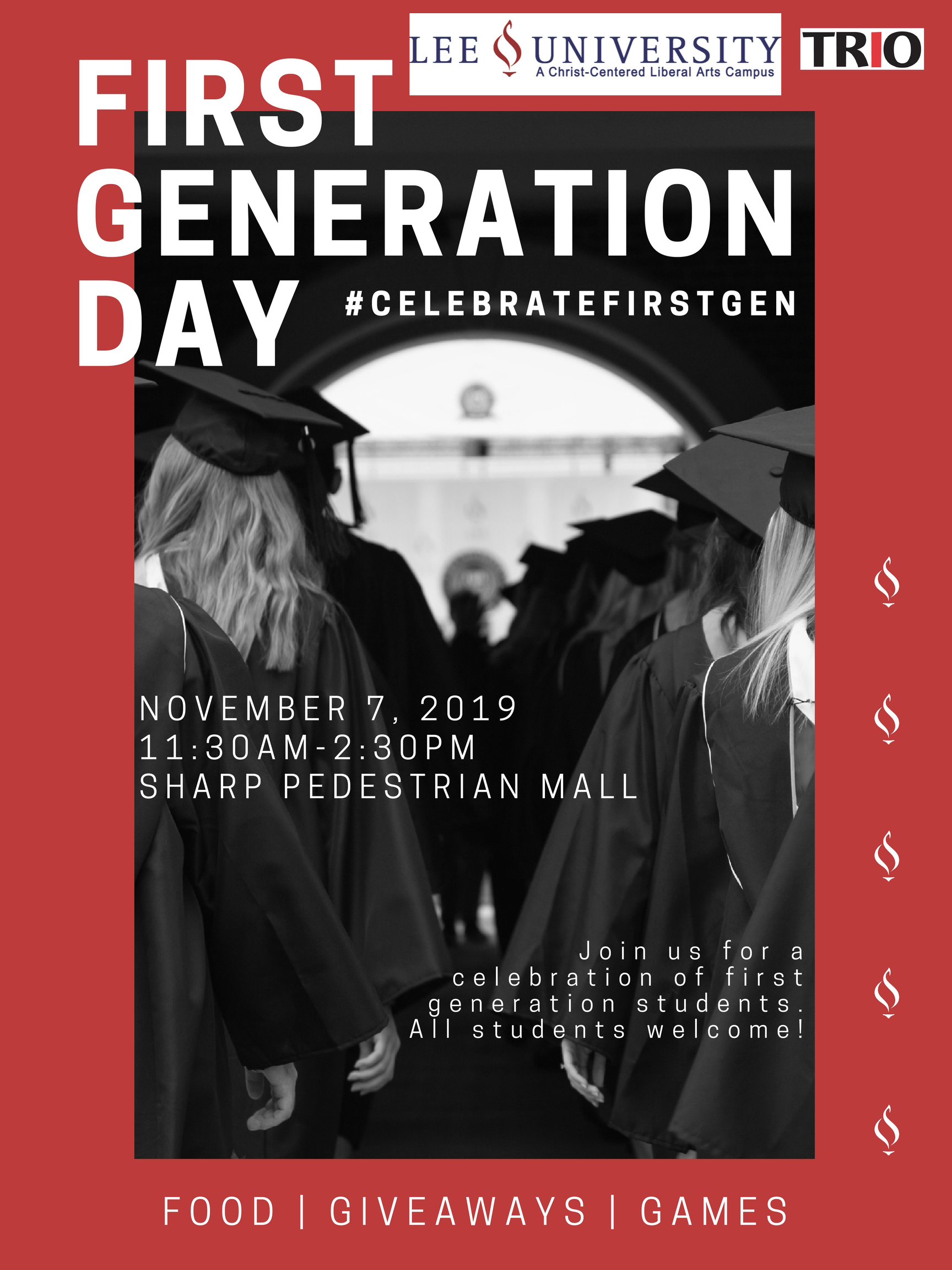 Lee faculty and staff members will also receive a special ribbon to recognize our first-gen faculty and staff members at Lee University. The main objective of this event is to raise awareness of the barriers and challenges  first-gen students face, while celebrating the diversity of our students' experiences.
Lee University is the only institution in the entire southeastern region and the state of Tennessee with a TRIO SSS and McNair Scholars program who is part of the Council for Christian Colleges and Universities (CCCU). Lee University will be the first CCCU member institution in the United States to ever host a first-generation college celebration day for students on-campus. The event is co-organized by Dr. Roy Y. Chan, director, TRIO SSS, and Dr. Kevin Ung, director, TRIO McNair Scholars Program.
Be sure to follow them on Twitter: @LeeU, Facebook: @LeeUniversity, and Instagram: @leeuniversity.