South Seattle College's First-Generation College Celebration

November 8
---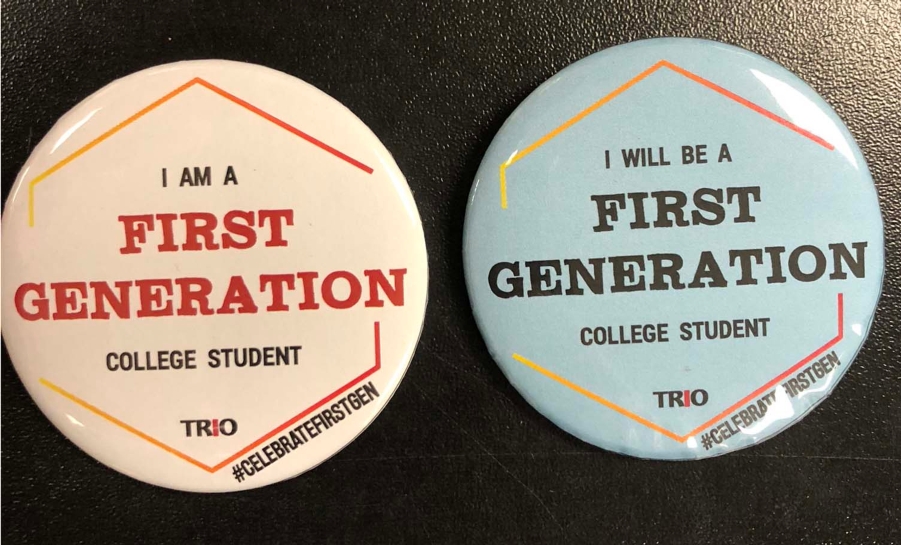 For the 2018 First-Generation College Celebration, the South Seattle College TRIO Programs (Upward Bound, Talent Search, SSS, and EOC) were excited to participate in the 2nd Annual First-Generation College Celebration. Through an outreach to all first-generation staff at South Seattle College and target high schools, all were invited to wear "I am a First Generation College Student" buttons. Over 50 button were distributed to staff across four schools. There was such excitement about identifying as first-genreation, particularly at the high schools, students were excited to see teachers who had this shared identity and experience.
"I will be a First Generation College Student" buttons were produced for all pre-college students. Over 100 of these buttons were distributed to students across three target high schools. Students and staff also utilized the #CelebrateFirstGen across social media, and tagged the @southseattletrio handle.
Evergreen High School, a target school for both Upward Bound and Talent Search, prepared a photobooth for all first-generation students and staff to utilize during a college application workshop. Students were asked to think about why they were proud to identify as a first-generation student, and were able to immediately take home a copy of their pictures. Over 25 students participated in the workshop and utilized the photobooth.