University of Georgia's First-Generation College Celebration

November 8
---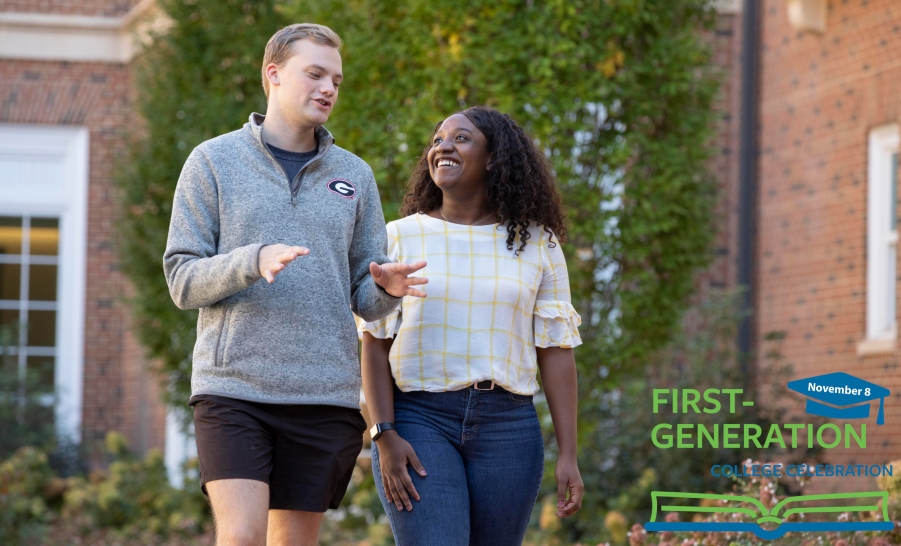 2019 First-Generation College Celebration
UGA will celebrate #FirstGenDawgs with an event on November 8 from 11 a.m.-1 p.m. in the atrium of the Tate Student Center.
2018 First-Generation College Celebration
The University of Georgia First-Generation College Celebration was from  November 6-8 to bringing faculty, staff and students together in unity as both first-gen student, staff, and faculty as well as first-gen advocates across campus.
Events included a workshop for faculty and staff on "The First-Generation College Student: Inclusion, Empowerment and Academic Success," a Chat with First-Gen Scholars in graduate school, and National First-Generation College Celebration Day November 8. See the full schedule.
Be sure to follow them on Twitter: @universityofga; Instagram: @universityofga; and Facebook.