University of Minnesota's First-Generation College Celebration

November 8
---
2023 First-Generation College Celebration
The University of Minnesota Twin Cities hosts a week long celebration of first-gen students, staff and faculty from Nov. 6-10, 2023. The week includes panel discussions, celebration stations, data sharing and a culminating event of a first-gen community photo. Throughout the week, first-gen stories are collected and shared and first-gen swag is abundant. The week is a collective effort by departments and colleges across campus and results in a week of pride and celebration.
2020 First-Generation College Celebration
The University of Minnesota will host our First Gen Celebration Week from Nov. 8-13th in mostly virtual spaces for 2020. Events include a storytelling campaign to highlight first-gen students, staff, and faculty, workshops and panels, a six-foot-tall Minnesota first-gen photo cutout, and a marketing toolkit including zoom backgrounds.
Check out our website here for more information.
2019 First-Generation College Celebration
The University of Minnesota moved to a week-long first-gen celebration in 2019. The celebration focused on workshops and activities, a storytelling campaign, and raising awareness throughout the week and across campus.
More information can be found at our First Gen Proud website here.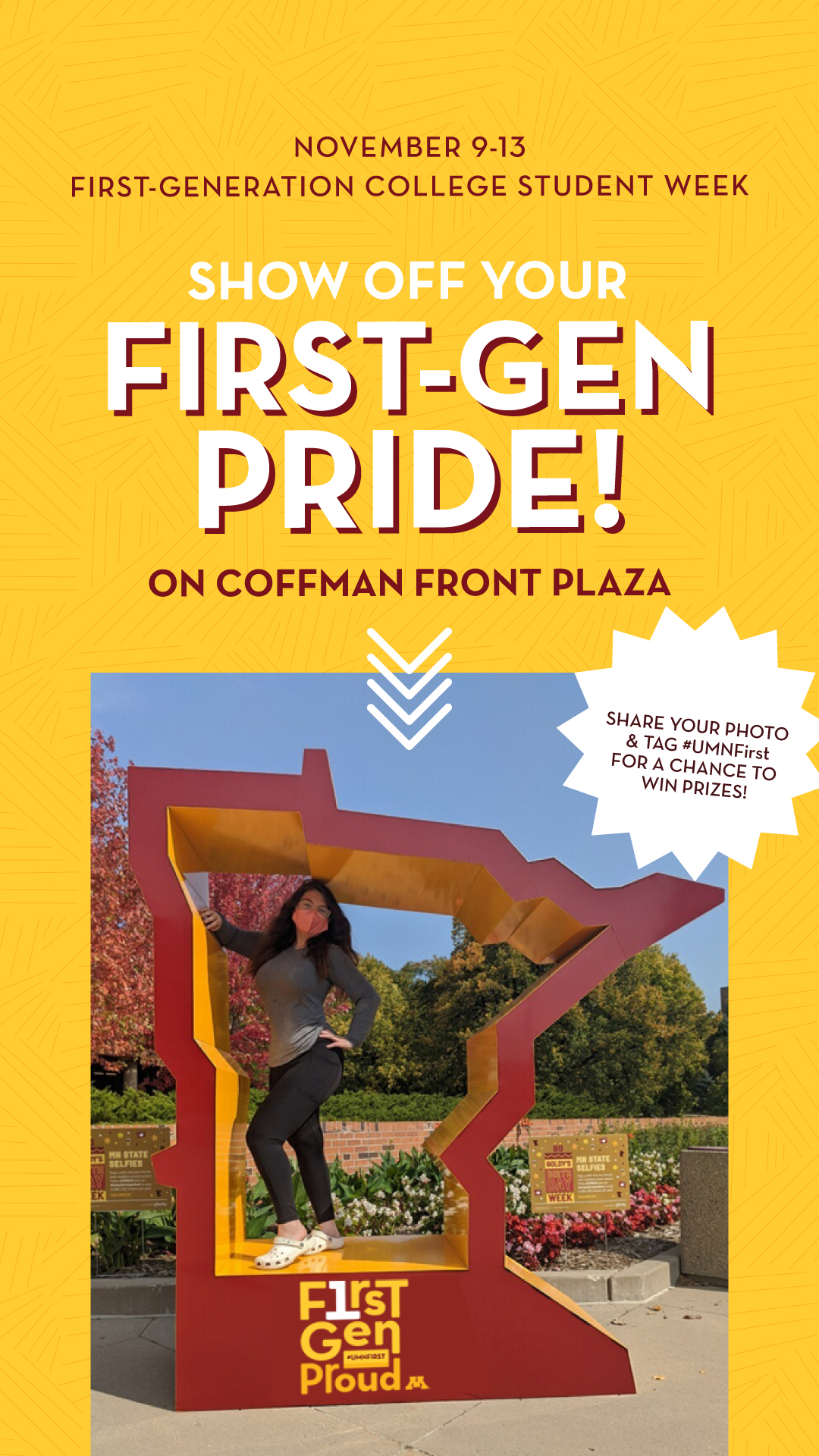 ---
For the latest updates on this celebration, follow @UMNFirstGen on Instagram and use #UMNFirst to show your support!