University of Missouri–Kansas City's First-Generation College Celebration

November 8
---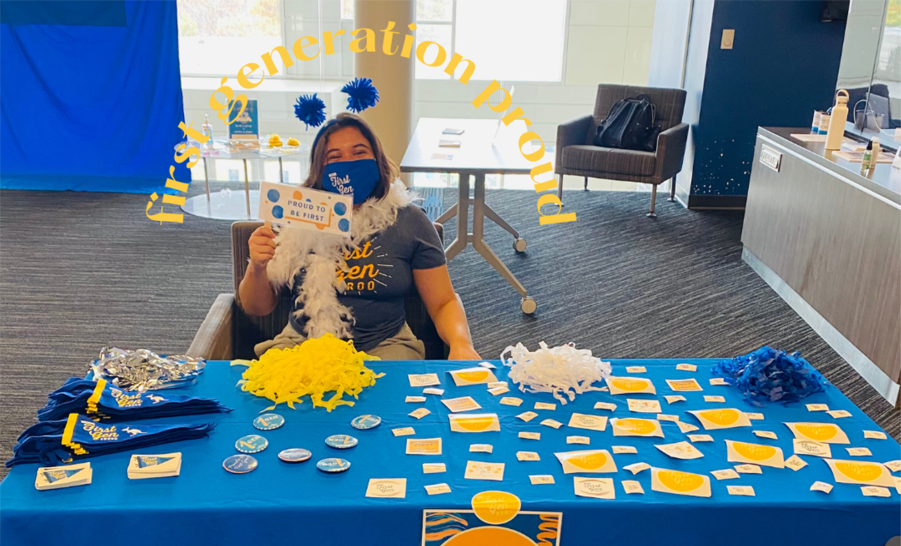 2020 First-Generation College Celebration
The University of Missouri–Kansas City (UMKC) held First-Generation Celebration Week from November 5th to November 12th. Featured activities included a First-Gen Proud Identity Wall (students were invited to post their reasons for being first-gen proud, pick up first-generation swag, and enter a drawing for a tuition waver), social media highlights of first-gen students and staff across many departments throughout the week, and a pre-conference panel, "How to Check Imposter Syndrome at the Door," to help prepare first-gen students for participation in a University-wide conference. The Identity Wall was also used to gather names of first-gen students and first-gen supporters, so that UMKC can continue to grow first-generation programming. UMKC is first-gen proud all year long!
2019 First-Generation College Celebration
In 2019, UMKC participated in National First-Generation College Student Celebration Day, holding an on-campus event with over 100 attendees including students, faculty, and staff.
---
For the latest updates on this celebration, follow @umkc_asm and @umkcinkansascity on Instagram and use #UMKCFirstGenProud, #IAmFirst, and #FirstGenerationCelebration to show your support!