Sarah E. Whitley, Ph.D.
Vice President, Center for First-generation Student Success, NASPA
---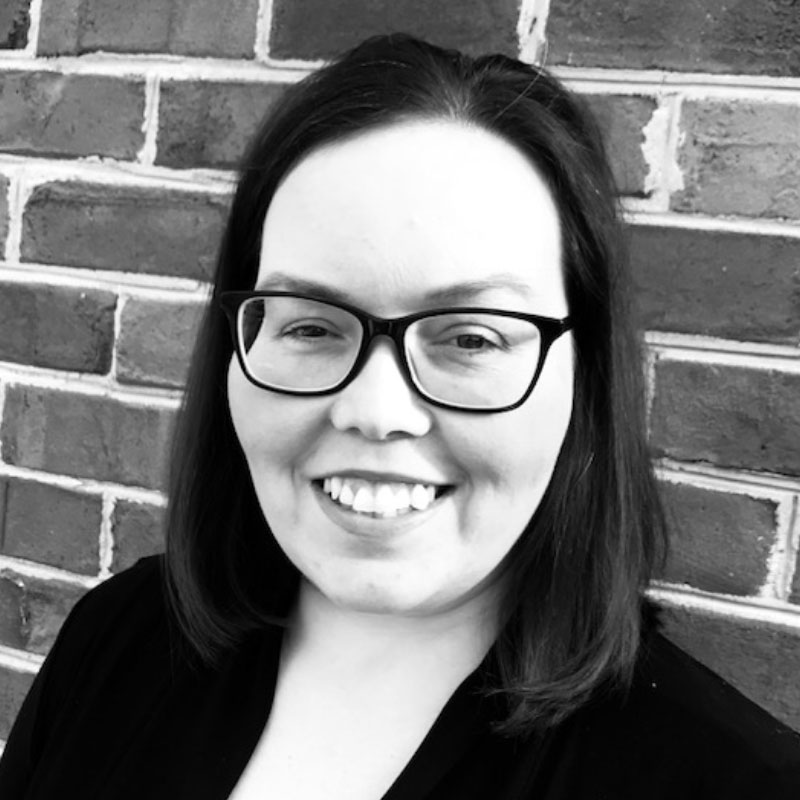 Sarah E. Whitley serves as vice president of the Center for First-generation Student Success, an initiative of NASPA – Student Affairs Administrators in Higher Education and The Suder Foundation. Prior to joining NASPA, Sarah earned a Ph.D. in higher education from the University of Virginia School of Education and Human Development where her scholarly interests included issues of inequality, academic motivation and decision-making, teaching and learning, the success of first-generation and low-income students, and the university presidency and board governance. Her dissertation examined the academic decision-making of low-income and first-generation college students with interest in humanities disciplines in a post-Recession context. From 2007 – 2013, Sarah served as director of First-Year Experience and Family Programs at Longwood University where she was responsible for a host of transition, first-year experience, student success, and community engagement initiatives. Sarah is the author of First-generation Student Success: A Landscape Analysis of Programs and Services at Four-year Institutions as well as other scholarship on first-generation and related topics.
A first-generation college graduate, Sarah also holds an M.Ed. in college student personnel administration from James Madison University, a B.S. in political science from Longwood College, and is a 2010 graduate of the HERS Bryn Mawr Summer Institute.
Connect with Sarah on Twitter @sarahewhitley
---
Speaker Travels From
Virginia
Sarah is available for in-person and virtual engagements! Contact us today.
---
Speaker Topics
| | First-generation Students in Community Colleges: A National Exploration of Institutional Support Practices |
| --- | --- |
| Who are first-generation college students? Defining, tracking, and understanding experiences | Understanding the intersectional first-generation student identity |
| Institutional strategies for supporting first-generation students at scale | Shifting from deficit to asset-based approaches for first-generation student success |
| Creating inclusive environments and the impact of National First-Generation College Celebration Day | The role of student affairs practitioners in supporting and advancing first-generation student success |
| Strategies for faculty and staff to improve classroom experiences for first-generation college students | What does it mean to be "first-generation student-ready"? Examining institutional policies, procedures, and jargon and dismantling barriers to success |
| Building an engaged community: Securing senior leadership support and establishing infrastructure for making first-generation student success an institutional priority | Networking institutional resources for strengthened support of first-generation college students |
| Support matters: First-generation students and family systems | Custom presentations also available |
---
Speaker Presentations
---
Books, News, & Media
Reports
Scholarly Papers
Roksa, J., Silver, B.R., Deutschlander, D. and Whitley, S.E. (2020). Navigating the First Year of College: Siblings, Parents, and First‐Generation Students' Experiences. Sociological Forum. doi:10.1111/socf.12617
Roksa, J., Deutschlander, D., & Whitley, S.E. (2020). Parental Validation, College Experiences, and Institutional Commitment of First-Generation and Low-Income Students. Journal of Student Affairs Research and Practice, 1-15. doi: 10.1080/19496591.2019.1699105
Roksa, J., & Whitley, S.E. (2017). Fostering Academic Success of First-Year Students: Exploring the Roles of Motivation, Race, and Faculty. Journal of College Student Development 58(3), 333-348. doi:10.1353/csd.2017.0026.
The Chronicle of Higher Education
CNBC
Community Impact
Diverse Issues in Higher Education
Inside Higher Ed
NPR
U.S. News & World Report
The Verge
---
Past Speaking Engagements
SXSWEDU
National Conference on Race and Ethnicity
Campus Labs Elevate
AL1GN Conference
Florida Consortium's Focus on First-gen Conference
Southwest Symposium on First-generation Student Success
Council for Opportunity in Education Annual Conference
National Resource Center on the First-Year Experience and Students in Transition
NASPA Annual Conference
NASPA First-generation Student Success Conference
Achieving the Dream Annual Meeting
University of California First-generation Symposium
National Orientation Directors Association Annual Conference
NASPA Regional Conferences
ILEA Partnerships for College Completion
Rutgers University RU 1st Forum
Texas A&M University
Ohio State University
Columbus State Community College
Purdue University
University of Pennsylvania
Southern Methodist University
---
Interested in having Sarah E. Whitley, Ph.D. as a speaker at your next event, symposium or conference?
---