CREATING A COLLABORATIVE PATH FORWARD
Sharmay Wood, M.A., M.P.S., Lake Superior State University / The Center / January 13, 2021
---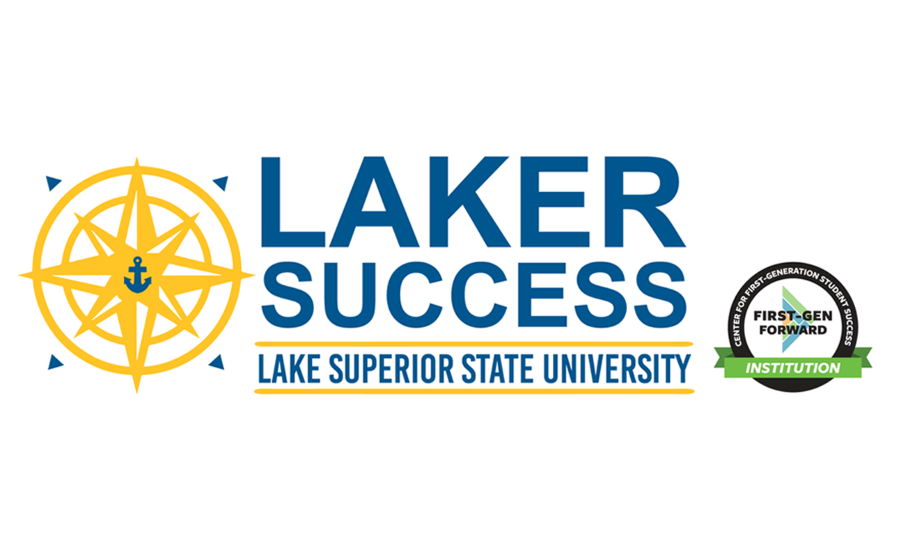 College can be an overwhelming and challenging transition. Oftentimes, this transition is taken too lightly and can cause unintended side effects. Learning how to navigate a university, its policies, and sequestered offices can be a confusing experience, and it can be hard to know where to go and what step to take first. Many colleges have various services designed to support a student whether it be academically or socially. The goal of most support services is to prevent you from making mistakes that could significantly derail your academics. In a time where the cost of college continues to rise, the goal is to provide accessible support services to help a student progress on the correct path and to prevent avoidable mistakes.
It is important to be intentional with your courses and the decisions you make early on. But being intentional does not mean that you need to know everything that you are doing. It is important that you discover and learn more about what in life interests you. There are many ways to find and discover the career or job that motivates you. Lake Superior State University can help you learn and discover more about what interests you, who you are as a growing adult, and what impact you can provide to the communities that are important to you.
However, with all of the support services out there, where do you start?
You start back at the drawing board to find a way to bring academics and student affairs together.
But, how do you design a program that brings academics and student affairs together?
In one word, creativity. We went to work and tasked our professional staff and our student staff to be creative in finding a way to combine academic support services with social support services. After all, a key to retaining a student is to help that student create a sense of belonging. This creativity led to the creation of the Laker Success Program that encompasses resident and commuter success coaches and staff support through the Individualized Program for Academic Student Support (iPASS).
Working together, the student coaches provide academic-related social programs and provide intrusive coaching designed to catch a student early on in the semester if they are having difficulties in the transition to a college environment. The coaches relay their student concerns to the full-time staff, who work with other support services throughout campus to create a customized plan for each student based on their individual needs.
In a time where the cost of college continues to rise, the goal is to provide accessible support services to help a student progress on the correct path and to prevent avoidable mistakes.
Our new residential students also partake in the First Year Residential Experience (FYRE). This program eases the transition that first-year and first-generation students make from a traditional scheduled school environment to the flexible college environment. College quickly immerses you and provides the ability to make your own decisions without constant parental guidance. Through events, study sessions, and unplanned hangouts, residents are provided an environment that gives them the support to be successful and well-acclimated in their first year of college.
The FYRE program provides mentor relationships through upperclassmen students. Residential Success Coaches (RSCs) help guide, teach, and provide feedback to residents who are struggling, asking questions, or in need of assistance in being successful in their new academic environment. These RSCs provide a tutoring center in the residence halls, where students can get assistance in working through general education courses without leaving their hall. By having support in these core classes, residents can build a better foundation in their academics, without being caught up in the stress of learning the ropes of college and needing to worry about making some of the more common mistakes that students can make early on. Instead, they can better focus on learning the content of their degree.
For our non-resident students, we provide a commuter success center that supports the needs of new first-year and first-generation students that commute to campus. This area also helps support transfer students, who have experienced college before, but are new to the university. The commuter coaches work out of the Student Engagement Center, a space that not only focuses on the academic side but helps a transfer and commuter student find other ways to get involved and feel as though they belong on campus.
The Laker Success program continues to evolve based on student needs. While continuing to keep up with the current makeup of each incoming class, our largest source of advice is that students participate in the program. With a 94.2% retention rate from Fall 2020 to Spring 2021, this program continues to have a positive impact on the students that participate in it.
---
For more information on Lake Superior State University's approach, please visit their website here.