First-gen Student Success: It Takes a Village!
Clara Dwyer M.Ed., Marquette University / The Center / December 02, 2019
---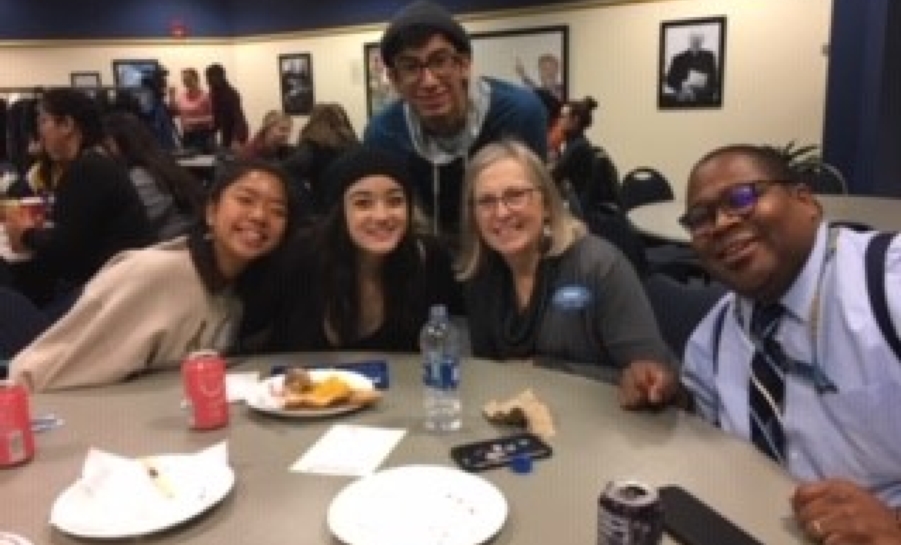 What a wonderful opportunity to celebrate national First-Gen Day in honor of our students who identify as the first in their families to attend college. Our first-generation students have proved themselves to be some of the most dedicated and resilient students. At Marquette, this was our first chance to recognize the 22 percent of our undergraduate population (roughly 2,200 students), as well as our faculty and staff who identify as either first-gen themselves or allies.
We had no shortage of ways to celebrate:
We encouraged all faculty and staff to sign up for the university's First Generation Student Network and we updated the website.
We disseminated First-Generation College Student buttons to all members who signed up to be part of our network and urged them to wear them in class on First Gen Day.
We displayed the list of members of the network in a large display case in our campus union. We will update the sign in the spring semester to reflect new allies for incoming freshmen and visitors who participate in our summer orientation programs.
We hosted a number of events, including:
"But First, FAFSA!" – A FAFSA completion session with our Office of Student Financial Aid
An "Interested in Grad School?" event in which our Graduate Student Organization hosted a breakfast and networking session with current grad students to share more about their experiences.
A Pizza and First Gen Trivia lunch with our provost. It helps when there are university leaders who identify as first-gen! And, can you go wrong with pizza, trivia and ice cream?!?
A "Do-Nut Stress Craft Night" collaboration with our first-generation student organization, I'm F1RST, and the Late Night campus activities group. Can you go wrong with donuts and de-stressing craft activities?!?
Ongoing telling of student stories via the I'm F1RST program "Our Time, Our Stories" in which they use expressive art forms to tell about their experiences being the first in their families to attend college.
Important lessons we learned this first time around:
A lot of people – students, faculty, and staff – are not aware of the first-gen identity and the unique challenges that come along with being the first.

But, as evident on our campus, when they do and if they do, they want to help and be a partner.
You'll be surprised who comes out of the woodwork just by celebrating! We even had our university president show love!
There is no better publicity than the publicity students spread themselves and the personal touch you can make to invite students to events.
It's never too early to set the wheels turning for next year's celebration. Now that more people have been made aware and are sharing their stories, it's time to start strategizing on how to capitalize on that momentum.
Marquette's commitment to first-generation students goes beyond First-Gen Day. We are also celebrating the Educational Opportunity Program's 50th anniversary throughout the year with an array of campus programs that highlight low-income, first-generation students.