FIRST Look into Pre-Semester Program Success!
Lia Muñoz M.Ed., Ithaca College / The Center / November 06, 2019
---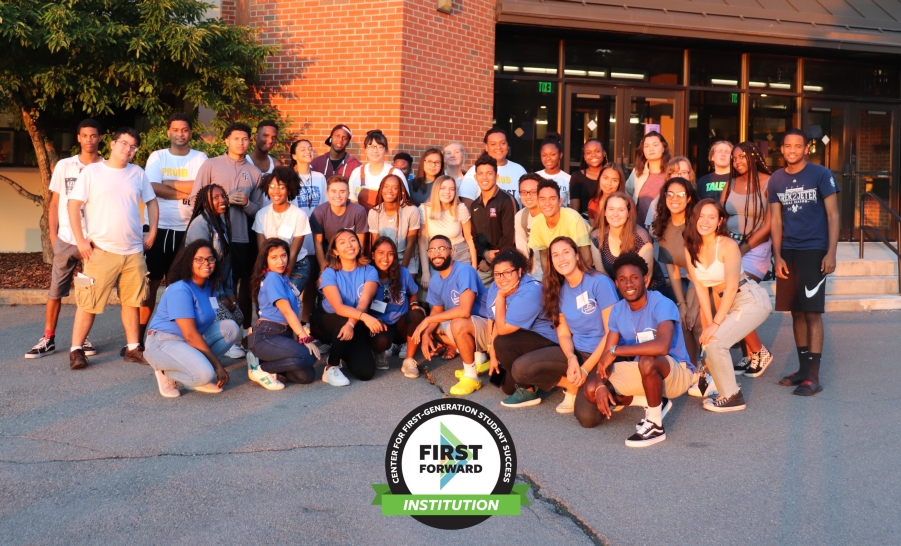 In August 2019, Ithaca College hosted the second year of our FIRST Look pre-semester initiative for first-gen students. Our first year, in August of 2018, was a great foundational start. We had ten students participate with four student leaders. Throughout their time, students were able to mingle with first-gen faculty and staff, make connections with other students participating in pre-semester programs, and learn about the campus that they chose to call home for the next four years.
When I stepped into my new role in the Office of New Student & Transition Programs, home of the First Generation Center, I knew that there were still opportunities to grow and expand the FIRST Look program to not only benefit the students, but their families as well.
This year, in collaboration with our Admissions office, we were able to collect the information of self-identified first-gen students (267 students) in our incoming class. This allowed us to personally email and perform phone outreach to each individual on that list with a personal welcome message, and continued follow up throughout the summer. Our goal was to follow up with students throughout June and July and provide additional resources and support as students navigated class registration, housing selection, and completing their new student checklist prior to orientation. This persistent outreach increased our participation from 10 to 36 students, which triplep the attendance from our pilot program!
In terms of program changes from the previous year, we added campus partner presentations, collaborated with other pre-semester programs for a social, and added a family programming as well. As the program developed, we also chose to offer our print materials (programs, directions, resources, etc.) in Spanish that were available during check-in, to make our program more inclusive for all students and their families.
Ithaca also has an Ithaca FIRST Committee, which supported the expansion of our program. Faculty and staff members, many who also identify as first-gen, contributed to FIRST Look in a variety of ways. Members of the committee trained our eight student leaders and presented to students and families about academic advising, self-care, and how to personally support students during their time at IC. Additionally, faculty and staff participated in a panel sharing of their own experiences as first-gen students themselves with the group. We also offered a "Dine Out" program for faculty and staff to have lunch with families at a few local restaurants in town.
As we move forward into our FIRST Look's third year, we are looking to increase participation to 50 students and their family members completing the program. Our hope is to expand the family portion of our program to include a few more presentations that cover financial aid, family engagement opportunities through the year, and information about important upcoming dates that, as a family member, they might want to be aware of.
Reflecting on this experience, it never ceases to amaze me how quickly students build community over the course of a few days. Many students from FIRST Look still keep in touch, peer leaders still extend their support to their small group participants, families reach out to me with questions, and I see many of these students in my office or utilizing other valuable resources on campus that were introduced to them during our program. For 2020 planning process, I look forward to seeing how our campus community comes together to create a powerful experience for first-gen students − as they begin their journey at Ithaca College.