Five Voices, All First
Marissa Zelman, M.A.T., Binghamton University / The Center / April 27, 2022
---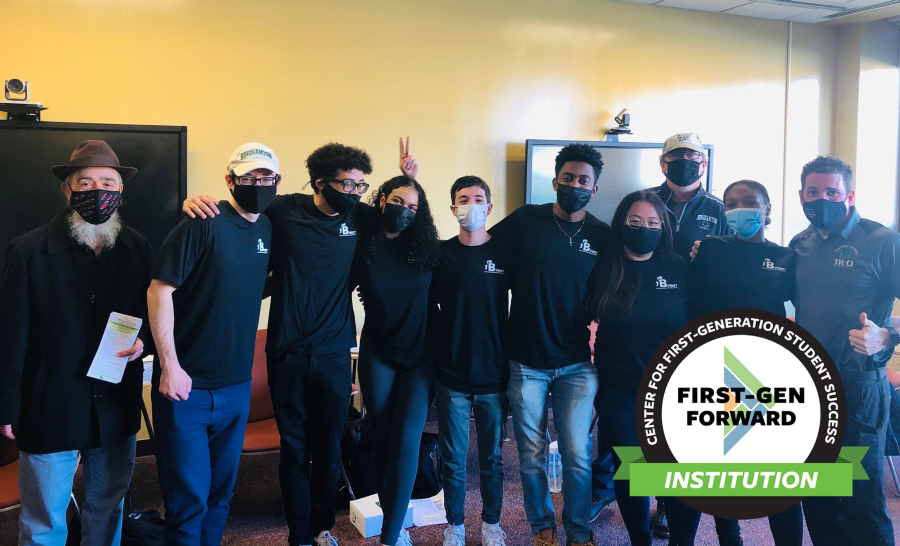 As a first-generation (FG) Binghamton University alumna, it always amazes me how much change has happened on our campus since I was an undergraduate here nearly two decades ago. In that same breath, I know how much more change needs to happen in order to best support our first-gen college students in particular. Change won't happen without communication, and sharing stories is perhaps the most powerful form of communication especially in terms of the first-generation college identity, which remains an invisible identity.  
BFirst at Binghamton University is an initiative founded and perpetuated by FG staff, faculty, administrators, alumni, and students. BFirst seeks to provide all FG college students of Binghamton University a true sense of belonging by connecting them to first-generation faculty, staff, alumni, and other first-generation college students and by providing spaces of inclusivity, understanding, and community. Nearly every event we've hosted includes some aspect of storytelling–providing a space of validation and inspiration.
Five first-gen colleagues, who all serve alongside me on the BFirst Committee, have been tasked with sharing a snippet of their stories. Some address how they first realized they were first-gen and obstacles faced, while others share what they wish folks knew about this identity–all too often existing silently in our college communities. We hope that by sharing these stories, we can spread awareness about this identity, validate the first-gen experience, and inspire and recharge those who work tirelessly to support this unique, marginalized population.
Gervlyne Auguste, TRIO McNair Scholars Program Coordinator
I was born in Haiti, and I grew up in Boston. Having emigrated to the United States as an adolescent and being the oldest of four girls, I had to navigate the education systems and make my parents proud while being an example to my siblings and cousins. Growing up, my parents always emphasized the importance of education and supported me throughout my journey. They were also working long hours to support the family.
I didn't know the terminology "first-gen," but I knew at an early stage that I was qualified for programs serving low income students to further their education. With that knowledge, I took every opportunity available and presented to me. I participated in educational programs from my junior year in high school all the way through my four years of college. Most of my summers were spent with a TRIO program as a residential student on a college campus. Those are some of the best memories–experiencing a whole new educational and cultural life that my parents were not able to offer because they were busy making a living to support me and my sisters.   
First-gen students internalize impostor syndrome a bit more, and it increases exponentially when English is not our first language. Before speaking, we have to worry about whether we pronounce some words correctly or if the other person understands what we are saying. Having all those identities helps me relate to the struggles of the students I advise because I was once in their shoes–especially the ones from immigrant families who are struggling with the additional burden of cultural assimilation, parental pressure to be a certain major, financial stress, and the internal anxiety of being a role model. In advising students, I always encourage them to get out of their way and take a leap of faith. Fear will make you lose out on opportunities that could open doors to greater horizons.  
Ashley Bui, Ph.D. Student in Behavioral Neuroscience and Clark Fellow
The biggest obstacles I've faced as a first-gen (FG) college student are two-fold but go hand-in-hand: the first being to not take failure personally. As a fifth-year doctoral student, I look back and realize that in college, I didn't know what I was doing 90% of the time. Now in graduate school, I'm even more lost, hopelessly figuring things out when I don't know what I'm doing 98% of the time. Being FG means that my academic journey has been predominantly composed of trial-and-error (lots and lots of error). But more importantly, I kept going. I keep going. I am still here because I pick myself up, reassess/reevaluate, seek out help, and try again. I know that my failures are not a testament to my capabilities, but rather an opportunity to showcase my tenacity.
The second largest obstacle with being FG is facing the incessant imposter syndrome. Imposter syndrome is a ubiquitous feeling that plagues many graduate students at some point during their graduate career: the feeling of not belonging or not being "good enough" to be alongside those in the ivory tower. Yet, it's different for FG students. We are the first in our families to attend college. Now, we're going even further, being the first to pursue graduate school. We are the first, but who says we deserve to be? Why are we the ones who are set apart and can do this? We don't see anyone else in our family who has done it, so how do we know that we can?
The constant little failures and ceaseless self-doubt have been my biggest challenges as FG. Yet, these things have also enlightened me as to what makes me unique and have shed light on the qualities that have made me successful all along. Being FG means being tenacious, determined, resourceful, and self-reflecting. I am thankful for my obstacles and thankful for being FG.
Jonathan Hagofsky, Ph.D. Student in Philosophy
If you currently wear corrective lenses, there's a good chance that someone from your past had to convince you to "get your eyes checked." For me, this happened many years ago when I was in kindergarten. I had to squint to see what the teacher was writing on the chalkboard, and this prompted a conversation. Something similar happened to me more than 20 years later when my alma mater, Bucknell University, launched their first-generation college network.
First-gen students of the BFirst Network share stories and experiences with University staff and faculty during National First-Generation College Celebration Week, 2021; Jon Hagofsky sports one of our BFirst t-shirts designed by our student reps.
I did not know that I was a first-generation college student, but soon after someone had explained it to me, I realized that I needed that identity just as sure as I needed eyeglasses. Not knowing that I was first-gen harmed me. It harmed me because I did not have the interpretative resources that I needed to make sense of my college experience. I was squinting to see what was right in front of me (with no hope of seeing beyond).
Without the concept of "first-generation to college," there would be nothing to unite our experiences, nothing to bring us together to discuss. What you don't know, you can't work to change. That is why it is so important for us as a community to spread awareness.
Spreading awareness has proved difficult for me. As a teaching assistant, I find myself torn between a duty to help all my students, and the dictates of professionalism. It is beyond the scope of this post to suggest whether the concept of "professionalism" in the classroom ought to be scrapped. All I ask is that we think seriously about how this notion of professionalism serves us. What do we stand to lose by showing just a bit more empathy in the classroom? What do we stand to gain? 
Daryl Santos, Professor and Vice Provost, Systems Science and Industrial Engineering, and BFirst Co-Founder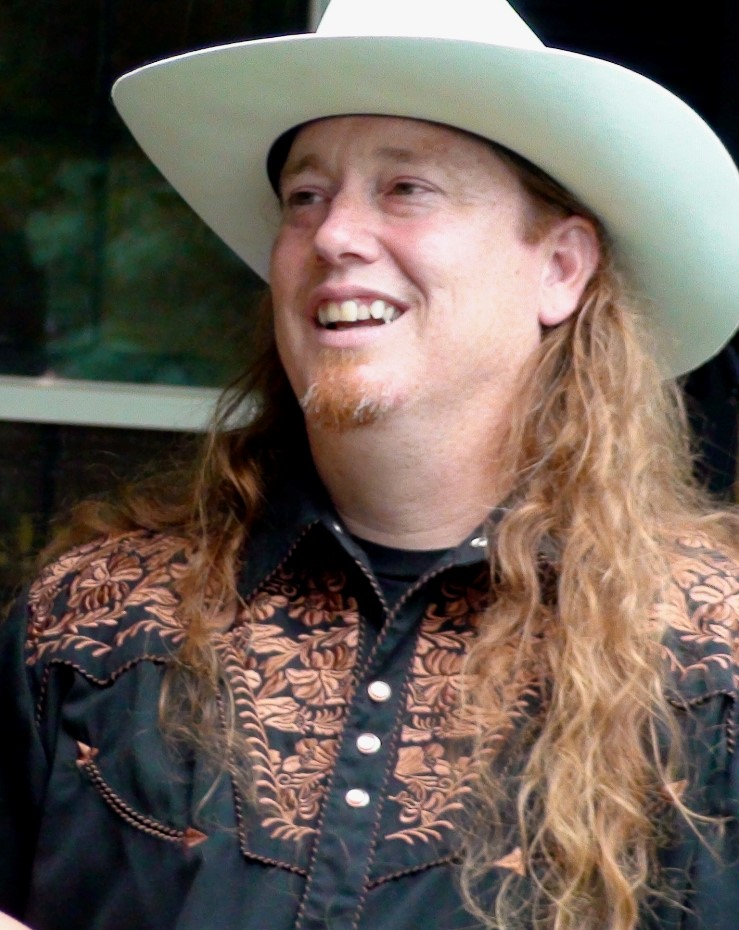 Even as a young man, I was aware that no one in my family tree had attended college; my mother was from rural Arkansas, effectively from a line of sharecroppers and my father was from Guam, a U.S. territory with little access to higher education.  But even though I knew I was in the first generation to attend college, I did not really know how to navigate higher education effectively. I have a slightly older brother and sister that went to college, but they commuted from home. While I learned some things from them about college, I was the first to go to a college out of state. This far-from-home experience really posed new obstacles and perspectives not having a nearby family to offer support.    
Two organizations that really helped me get through my undergraduate years were COSEP (an access program at my university that is similar to EOP and with similar goals as TRIO) and La Unidad Latina / Lambda Upsilon Lambda (LUL; a Latino fraternity). COSEP provided advising to help with matters both academic and non-academic to help me understand the resources at our campus. LUL helped me network with many other students that also happened to be first-gen and/or from low-income families, like myself, and they effectively became my family structure. To this day, I still have strong connections to those hermanos, and our organization, which was relatively new at the time, is celebrating its 40th anniversary this summer. I look forward to reconnecting with many of those brothers–almost all of whom, after successfully helping each other graduate, are now quite successful in a variety of professions.  
My first-gen experience provides an additional lens, in both my faculty member and higher ed administrator roles, through which to understand FGLI student needs and to help champion the BFirst Mentoring network and access programs/offices such as TRIO/SSS, EOP, and others.
Marissa Zelman, Assistant Director, TRIO Student Support Services Program, and BFirst Committee Co-Founder and Chair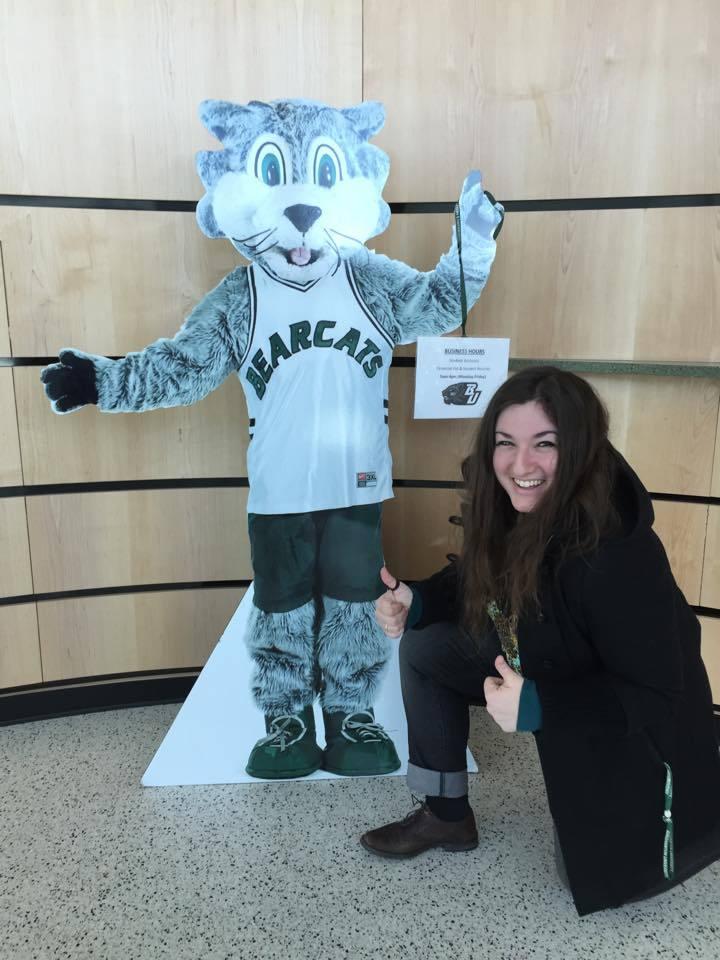 I used to think that I was alone. When I was an undergraduate student, I actually thought I had a secret super power of invisibility. I worked while going to school, had few acquaintances that understood that struggle, and had even fewer friends. In class, I felt uncomfortable speaking or sharing my ideas; I always thought they were not as great as my peers' and that one day, Binghamton University would "catch on" and rescind my admission.  
I fumbled around in majors, and although I performed comparatively well in terms of grades, I had no idea of where to go or what my future would be. I was more focused on trying to attend as many classes as I could while working two or more jobs at the same time. There were times I picked work over school, because making money in the present was more important. I didn't even know that "first-generation college student" was an identity until I began working for the Educational Opportunity Program and teaching writing over the summer.  Looking back though, it makes sense, since this is indeed an invisible identity.
In graduate school, I turned in my invisibility and began working on advocating for marginalized students; I found my purpose, but I also felt like I found my home and–more importantly–my voice. I worked for GEAR UP and mentored students in a "high needs" school district; I continued my work with EOP and now have been working for the TRIO SSS Program for the past decade. I invested in the power of mentorship, and now I realize that this, along with my first-gen identity, is a super power I use proudly. It is the isolation I myself felt that fuels me to this day. My goal is to ensure that students won't feel the way I did–that they find their home at our University, experience a true sense of belonging, and feel seen and heard. BFirst is Binghamton University's first-ever first-gen network, and we are that goal initialized. I hope the stories shared today inspire you in the important work you do!
---
For more information on Binghamton University's approach, please visit their website here.