Full Spectrum Support: The Academic Discovery Program at La Salle University
Joseph Ebbinger, Ed.M; Wendell Griffith, Ed.D; & Gabrielle St. Léger, Ed.D, La Salle University / The Center / October 27, 2021
---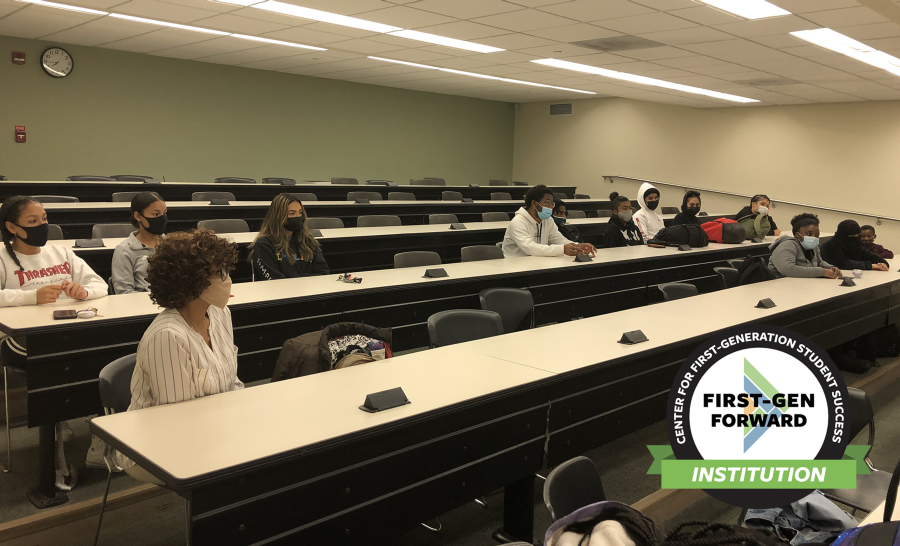 What is ADP?
The Academic Discovery Program (ADP) at La Salle University is funded in part by the State of Pennsylvania's Act 101, which offers state money for programs focused on assisting financially or academically disadvantaged students to support those students in completing post-secondary study. Students are recruited based on both anticipated academic support for success in college and financial need. Eligible students are admitted after an on-campus interview, submission of a writing sample, and completion of the grit scale.
ADP's record has proven to be a resounding success–surpassing other Act 101-funded programs at other four-year institutions and assisting its students to perform at a rate equal to or surpassing the general student body. During the 2019-2020 academic year, La Salle's ADP assisted 137 students (4% of all Act 101 students), who consistently outperformed the average Act 101 student at other 4-year institutions. The average ADP student's GPA is 0.18 higher than the average Act 101 GPA, and course completion is 7% higher. Further, 76% of ADP students persisted beyond the first year of college–18% higher than students in Act 101 programs at 4-year institutions.
Our students often describe the role that ADP plays in their lives in terms of community, family, and support.
How does ADP do it?
ADP provides support and assistance throughout its students' entire educational journey. ADP requires a credit-bearing bridge program in the summer before students' first year in the areas of writing, critical reading, study skills, and mathematics, as well as in areas of student success (for example, stress and time management, self-assessment and managing the transition to college). ADP also provides classes, workshops, and tutoring in academic areas as well as counseling sessions to increase self-confidence, strengthen study habits, and clarify career goals. These programs are available from the time a student begins their career at La Salle through their graduation.
With first-generation students, the holistic support and encouragement throughout the entire college experience is critical to their success.
Additionally, students are required to remain connected to the broader La Salle community by meeting regularly with support specialists and ADP staff, attending programs during the academic year, and maintaining a consistent course load (four courses during fall and spring of freshman year; five courses during each semester thereafter. This consistently supportive and academically rigorous environment helps students graduate within 150% of normal time (i.e., six years)–a rate 38% higher than the average of other Act programs.
How could ADP inform first-generation programming?
Perhaps the biggest lesson ADP can teach first-generation programming is that support should be holistic, encompassing academic, cognitive, and social spheres of development. Moreover, support should not cease with first-year retention but look forward to the persistence of cohorts throughout their entire collegiate careers. Many institutions have a focus on the first year to second year retention rate, but with first-generation students, the holistic support and encouragement throughout the entire college experience is critical to their success. Finally, as we look to funding support for a cohort of students who identify as first-generation with shrinking resources, it is always best to seek external funding through grants and state and federal dollars available for the student population. It is important to research and present a cohort model that accommodates the needs of the respective institution interested in implementing such a model.
---
For more information on La Salle University's approach, please visit their website here.