Navigating the Transfer Process as a First-generation Student
Cori Carfagno, University of Maryland—College Park / The Center / January 20, 2021
---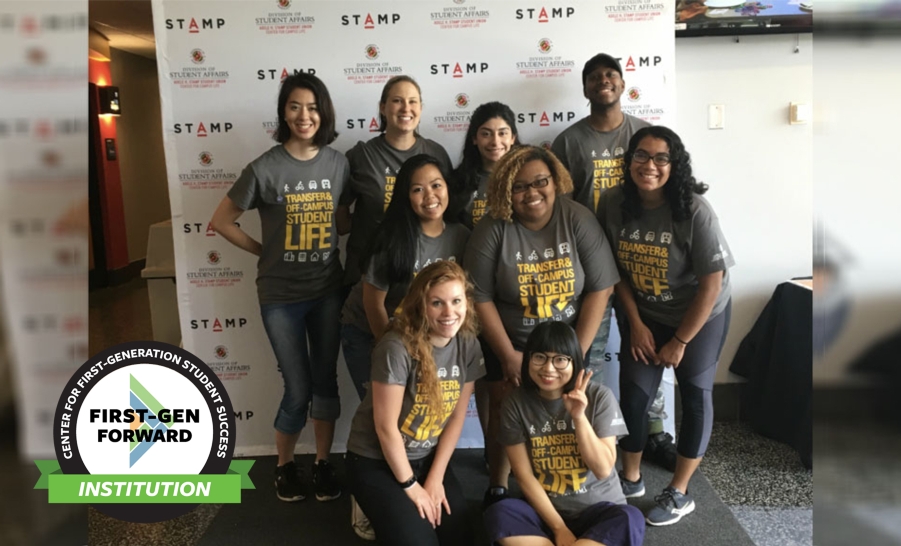 Transferring from one institution to another can feel like you are moving to a different planet, especially when you're a first-generation college student. At the Adele H. Stamp Student Union - Center for Campus Life, we serve first-generation students as they navigate their transfer experience by maintaining a learning community. Over the last four years, we have seen an increase in first-generation students choosing to join our community. As part of the community, students enroll in an upper-level elective course that initially focuses on navigating the University. They work in small groups to learn about campus resources and note what the campus community could do better. This year, many small groups indicated that the transfer process was complicated to navigate as a first-generation student.
Throughout the semester, students learn about different student development theories. They take this knowledge and use it to develop an initiative or project that would benefit their fellow transfer students. For first-generation students, one of the most significant issues was navigating a large campus that was predominantly virtual. Our students decided to create a roadmap for other first-generation college students navigating the transfer process. It was a successful project, and now the office of Transfer and Off-Campus Student Life is working with first-generation students to create a website to accompany the roadmap to show future first-generation students how to navigate the transfer process. The office wants to ensure the student voice and vision remain the foci of the project, so two students who work in the office will work in the coming months to realize this idea.
---
For more information on University of Maryland—College Park's approach, please visit their website here.