Resilience in the Midst of a Pandemic
Rene Smith, M.A., Nazareth College of Rochester / The Center / January 13, 2021
---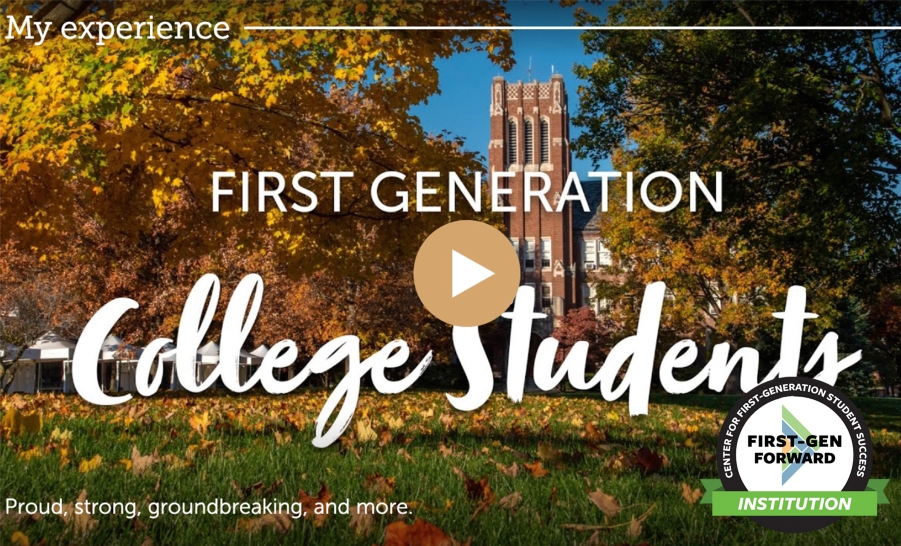 2020 was an extremely challenging year, as millions of people were impacted by the devastating COVID-19 virus. Living through this pandemic has changed us and has challenged us in many ways. We've lost loved ones. We've dealt with increased anxiety and depression, and we've been forced to navigate through feelings of isolation. No matter what situation we are in, it's important to try and search for beauty even when it seems impossible.
There was no guarantee whether Nazareth College would successfully make it through the fall 2020 semester without switching to 100% online learning; however, we did it! The Nazareth community worked together to implement new policies and procedures and adapt quickly to maintain a safe campus environment. Students were faced with many challenges and also had to quickly adapt.
Life doesn't get easier or more forgiving; we get stronger and more resilient.
Our first-year students, in particular, were denied many senior year high school moments and were now faced with additional challenges as college students:
Adjusting to college expectations and their new environment

Focusing on classes and their school work in the midst of a pandemic

Connecting with classmates and professors in a virtual setting

Making new friends while wearing masks

Feeling a sense of belonging on campus and connection to their college without experiencing the true campus culture

Getting involved in clubs/activities while social distancing or attending events/meetings virtually

Added financial stress for students whose parent/guardian lost their job because of the pandemic

The loss that many student-athletes felt not being able to participate in their sport

Zoom fatigue
Due to restrictions on large group gatherings, the majority of our programming was done virtually. We held a FAFSA renewal workshop and a preparing for graduate school workshop through zoom. We also found that using Mongoose texting was effective in communicating with our first generation students. It was important and convenient for students to ask questions and receive quick responses and also feel they have support from staff on campus. We also implemented intentional check-ins during their winter break.
Celebrate First Gen Student Day at Nazareth looked different this year, however we achieved our goals. We educated the campus community, created visibility and provided space for first gen students to connect and celebrate their identity. We hosted a virtual First Gen Celebrity Trivia game, had a First to Fly swag table and launched our Proud to Be First Gen video to create a sense of pride and belonging. Students featured in the video were honored to be included and proud to share their story. Proud to Be First Gen Video at Nazareth College
Resilience is a word that comes to mind when I think about first generation college students and our students showed just how adaptable and resilient they are! I found this quote by Steve Maraboli to be very fitting, "Life doesn't get easier or more forgiving; we get stronger and more resilient."
---
For more information on Nazareth College's approach, please visit their website here.