Solidarity in Story-Sharing
Laura Rodeheaver-Van Gelder & Hannah Brenton, Calvin University / The Center / November 03, 2023
---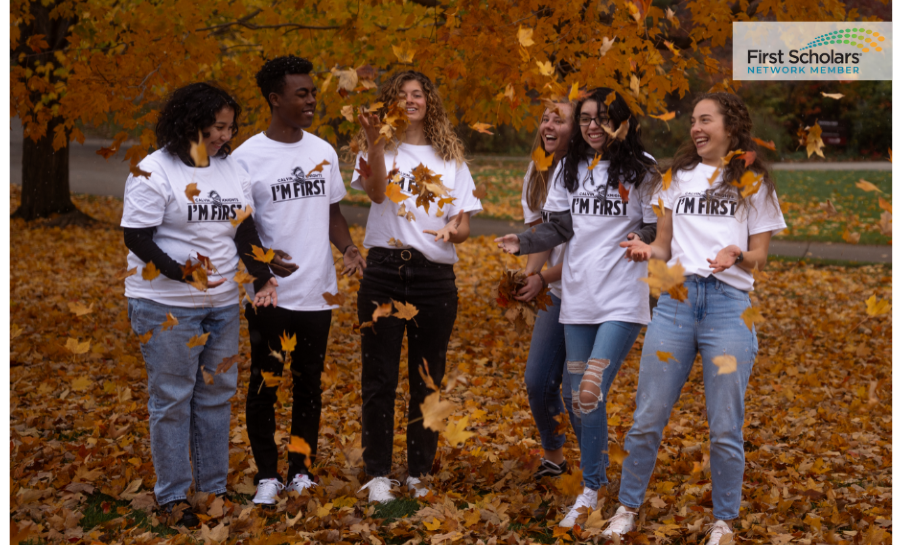 In January 2020, first-generation students at Calvin University (Calvin) participated in a trailblazing course in which they explored the college experience for first-gen students nationally and within the home context of their Calvin educational journey. These first-gen students set the stage for the work that Calvin University initiated to support students by penning the following characteristics of first-generation students at Calvin:
Independent, deciding the next steps
Resourceful, making connections
Engaged, learning to the fullest
Trailblazers, the first to head to college
From the foundation laid by first-gen students in 2020, Calvin has continued to connect first-gen students in the introductory core course each fall, inviting them into a space of belonging and engagement as they explore the meaning of the Calvin Christian liberal arts education which equips students for their vocation and citizenship in this world. Karen, a junior first-gen student, reflected on her experience in the core class sharing that this class facilitated a good transition into college; "The professors understood what it meant to adjust to college as a first-gen student. They taught me how to write well-written papers and prepared me for the academic standards in college courses."
Calvin University's mission is to equip students to think deeply, act justly, and live wholeheartedly as Christ's agents of renewal in the world. For first-gen students to live wholeheartedly in the world today, we want to celebrate with them who they are and what they bring to the educational community at Calvin. The "Calvin First" cross-divisional team started a new initiative this year: monthly Networking events specifically designed for first-gen staff, faculty and students to share their stories, ask questions and receive wisdom and encouragement. The themes selected for the events were Stories of Resilience & Success (September) and Career Stories (October).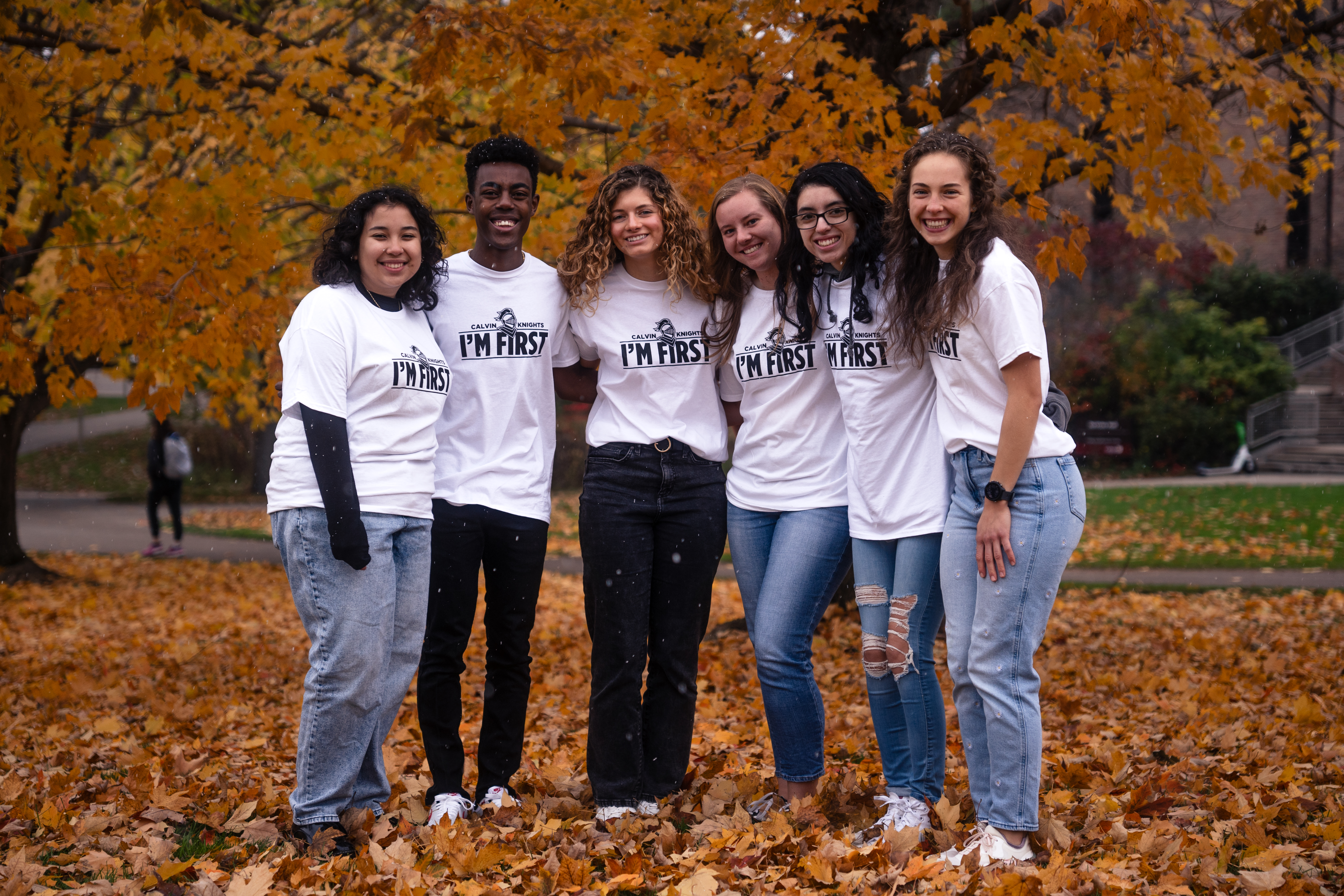 During the October event, participants were privileged to hear the career story of David Malone, the Dean of Calvin's library, and a first-generation student. He shared his story of navigating college, encountering and surmounting obstacles, and learning to make education a priority. He dwelled on specific characteristics that he exhibited to succeed in his career journey – notably resilience, self-reliance, and learning to ask and receive help. After David shared his story, staff, faculty, and students divided into smaller groups. Students were encouraged to share their major and vocational interests, and staff and faculty shared their career journey and words of advice and encouragement for students. Understanding, sharing and processing stories of first-generation intersectionality allows our students to discover their authentic selves and live into wholehearted engagement with the world.
In reflecting on the event, students shared their takeaways. Karen, who attended the October Networking event shared in response to David's story, "I was reminded that our diverse backgrounds offer countless reasons to give up, yet it's in our daily efforts that we set the tone for future generations and those in our midst. Confidence in seeking help doesn't denote weakness; rather, it bridges the gaps where our background may have faltered." Another student, Hayden, added, "It was very refreshing to relate that a good majority first-gen members come from humble backgrounds. [This encourages us] to step up in our family's legacy and continue in success." Calvin staff member, Josh Samarco, echoed this sentiment of continuing to build a legacy, "As a first-generation student, I may be the first in my family to go to and finish college, but I will not be the last one in my family."
We continue to see the power of sharing stories. The connections that first-generation faculty and staff have made with current first-gen students continue to build solidarity, fortitude, and hope for their future endeavors contributing to wholehearted good work in this world.
---
For more information on Calvin University's approach, please visit their website here.