UNLV First-Generation Students Get Rebel Ready
Jesus Villanueva, Ana Marrero, and Harriet E. Barlow, University of Nevada, Las Vegas / The Center / November 20, 2023
---
Many individuals at the University of Nevada, Las Vegas, will tell you that the students at UNLV are truly Rebels - but what does that mean? For many, being a UNLV Rebel means they are the first in their family to go to college! With over half of our undergraduate student population being first-generation, there was a need to help incoming first-year first-generation students transition into college life as they step into a new world. Therefore, we took the initiative to address the shortcomings often associated with being a first-generation student through our 3-day hour-long sessions at Rebel Ready Week.
Rebel Ready Week is a new UNLV initiative that enables the incoming first-year class to become familiarized, empowered, and network before the first week of classes. The Intersection: Academic Multicultural Resource Center at UNLV, led by their first-generation student intern, Jesus Villanueva, developed three sessions to prepare incoming first-generation students.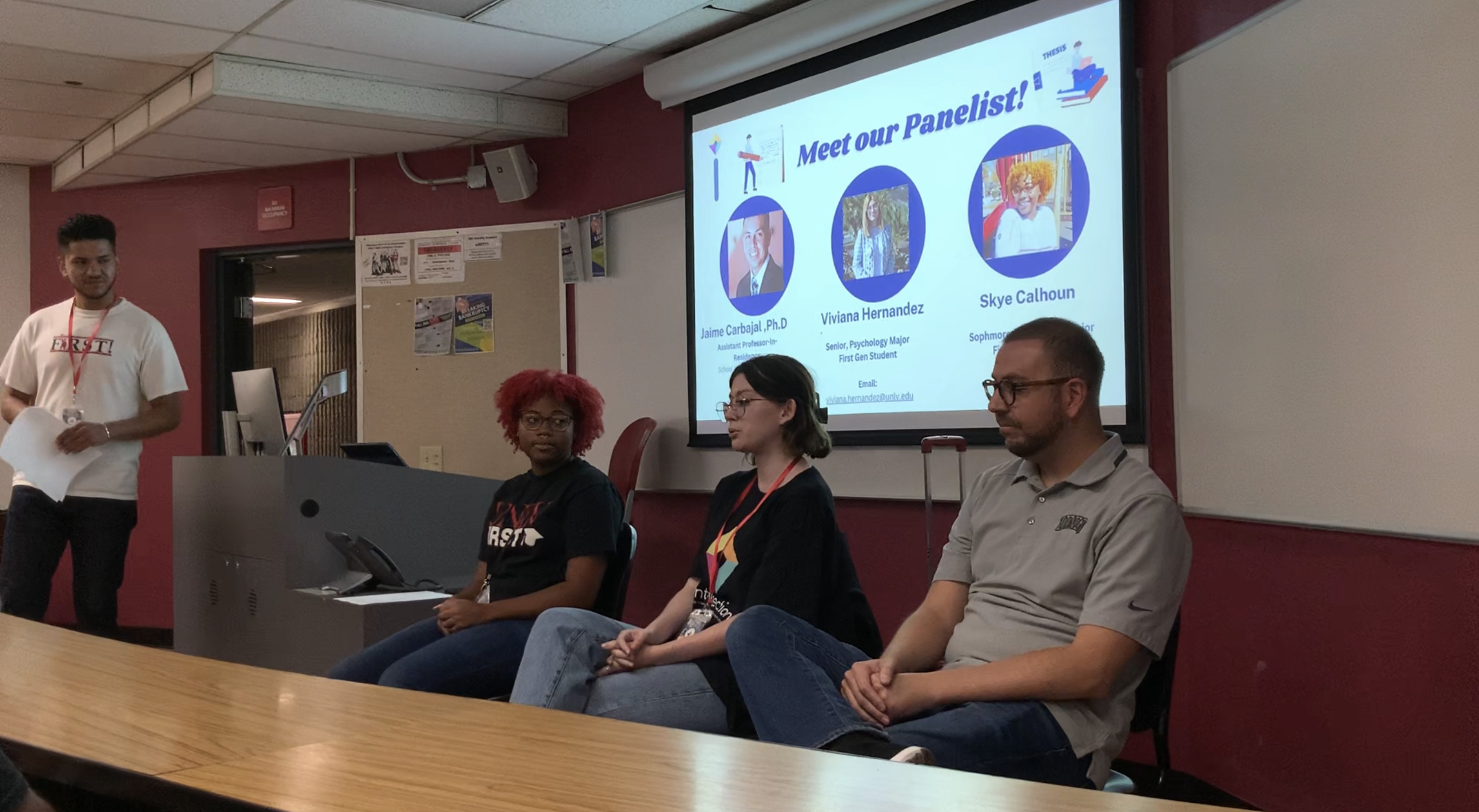 One of the issues challenging this cohort is the lack of familiarity with college terms, lingo/phrases, and networking opportunities. As a result, we aimed to address this issue by creating sessions in an interactive and fun environment. Centered on a game, Jenga, student teams were asked to pull a block corresponding to a particular question or term they had to answer or define. If they answered incorrectly, our facilitator clarified the correct answer and gave additional insight from a first-generation student's perspective. They also had to pull a block if they answered incorrectly, causing instability in their tower. The team who kept their tower selected first-generation swag items from The Intersection. Throughout the hour, there were plenty of
"awe"
and
"I didn't know that"
moments from our students, signaling that we had helped many students. Overall, the students were very engaged in attempting to learn more about college while having an enjoyable time accomplishing it.
In the wake of recent research on the rise of mental health disorders and mental health issues college students face, we aimed to help students become comfortable with mental health. The second First-Generation Rebel Ready session was based on the card game UNO. Students set down a card on their turn and responded to the corresponding question. Each question centered around mental health tips and knowledge that would be useful. Some of those questions included, "What is a way to alleviate stress?" or "How do you cope with anxiety?". The students learned the importance of mental health and how it could impact their educational journey.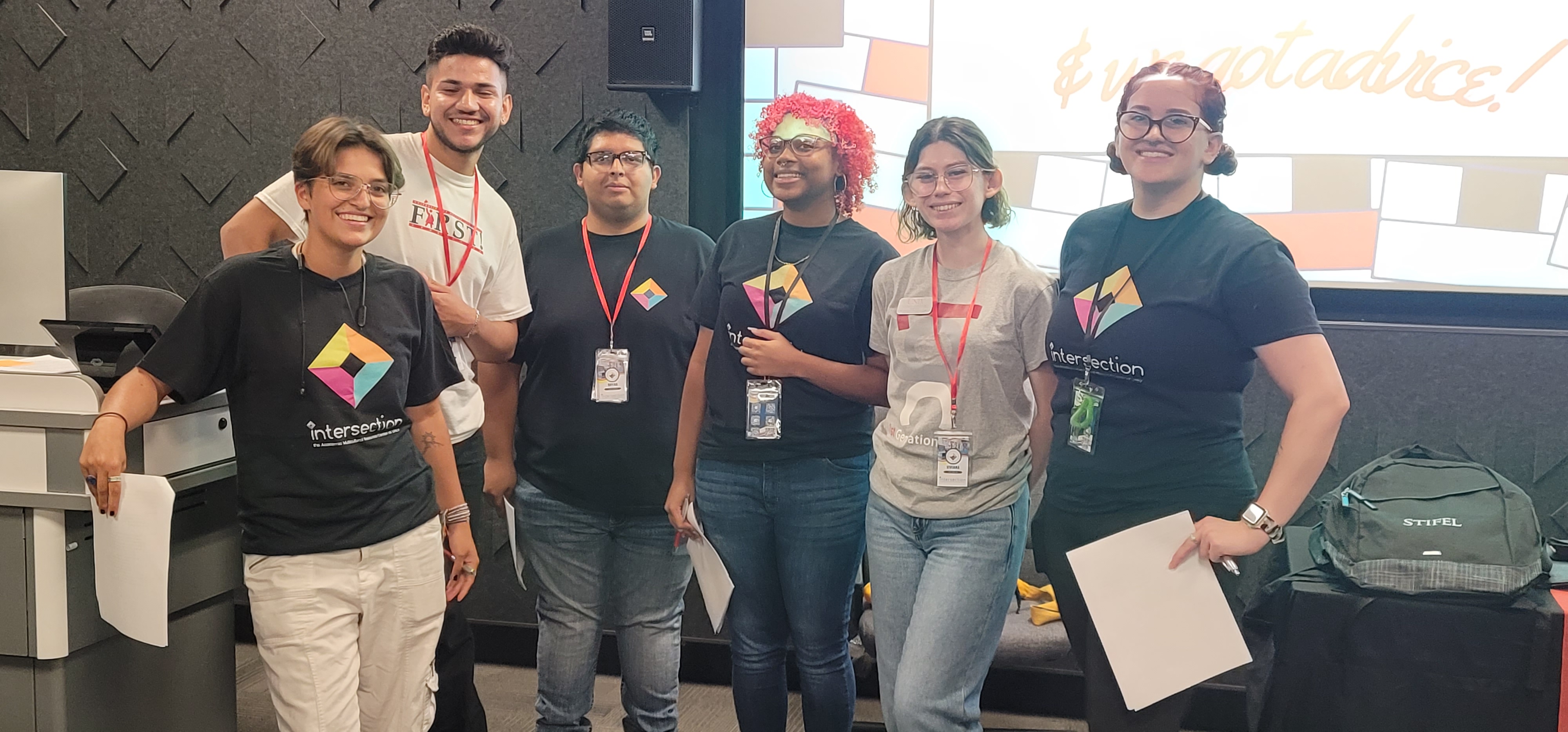 For the last session, we decided to give our students the one thing that alienates first-generation students: someone who has been through the process themselves. Through a panel of first-generation students and faculty, students were given insider knowledge and tips for navigating college. Students asked questions related to how to translate college life to their parents and the pressure of being the first in their family to go to college. Our facilitator navigated the conversation through topics related to classroom tips, networking, and first-generation students' challenges. The ability to get information from first-generation students and faculty at various levels of their college journeys gave plenty of insight into how they could go about their journey. 
---
For more information on University of Nevada, Las Vegas's approach, please visit their website here.