California State University Stanislaus' First-Generation College Celebration

November 8
---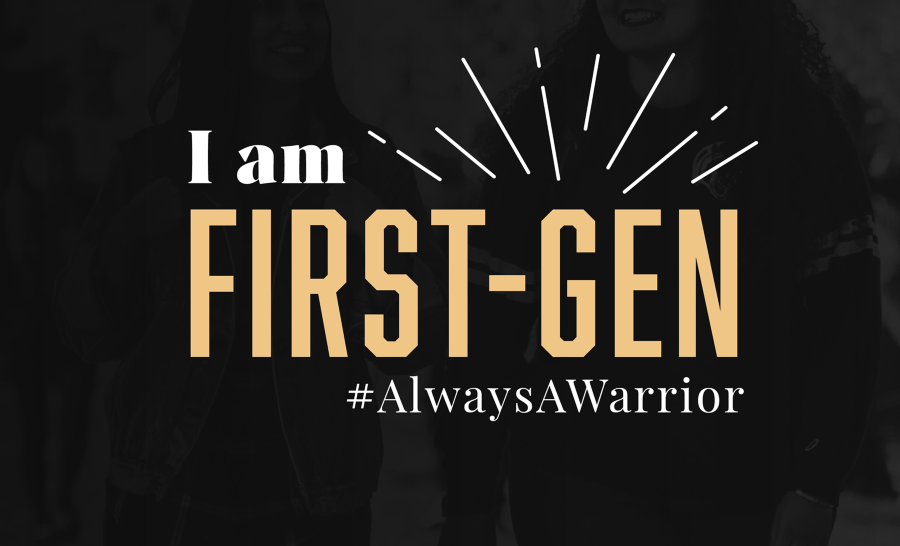 2021 First-Generation College Celebration
It's First-Generation Week at Stanislaus State, and the University is celebrating by recognizing its community of first-gen college students with a host of activities and events.
At Stan State, 75 percent of students are first-generation, meaning their parents or primary guardian did not complete a college degree. Stan State — located in a region that has historically experienced low rates of college education attainment — has the highest percentage of first-gen college students in the 23 campus California State University system.
First-gen festivities will take place at Stan State from Wednesday, Nov. 3 through Tuesday, Nov. 9. The full schedule is online. Warriors who register for one or more events will receive a free "I am First-Gen" t-shirt compliments of the Stan State Warrior Alumni Association.
Here's a sample of planned events:
11 a.m.-1 p.m. Wednesday, Nov. 3, Quad Kick Off - Tell Us Your Story: Join Warriors as they gather in the Quad for Warrior Wednesday to kickoff the celebration week. Storyboards will be available so Warriors can share their stories. Take pictures and share on social: #StanStateFirstGen and #CelebrateFirstGen.
2-3:30 p.m. Thursday, Nov. 4, Our Stories Matter: Join staff, students and alumni who identify as first-generation college students as they share their personal stories.
10 a.m.to noon Friday, Nov. 5, On-Campus Jobs at Stan State: Students will connect with campus departments that are hiring to ask questions about open positions, requirements or the application process.
2:30-3:30 p.m. Monday, Nov. 8, Career Panel: Success as a First-Gen Professional: First-gen professionals share their strategies for success, challenges they faced and how students can succeed in their transition from college to career.
---
For the latest updates on this celebration, follow @stanstatecareer, @stanstatemcnair, @stanstatealumni, @asc_stanstate, @stansss4u, and @stanstateeop on Instagram and use #alwaysawarrior to show your support!