University of Wyoming's First-Generation College Celebration

November 8
---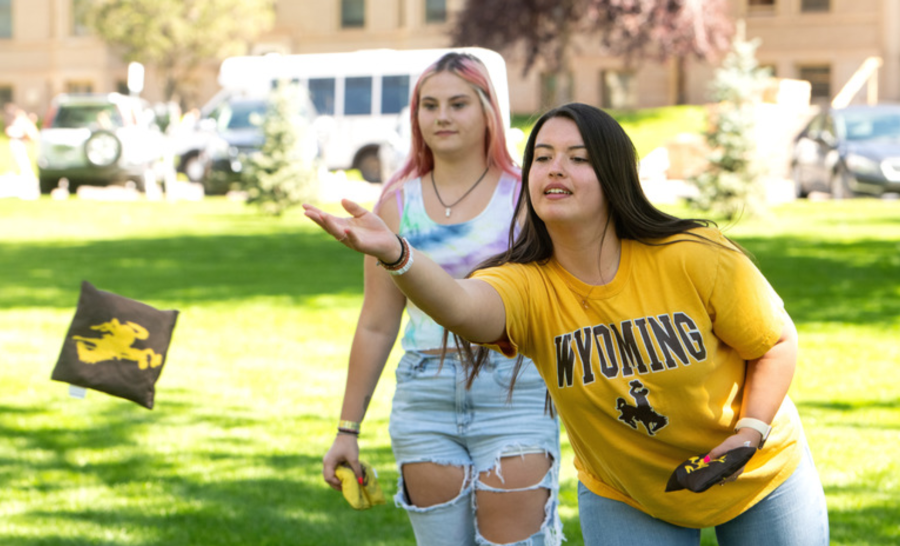 2023 First-Generation College Celebration
TRIO at UWYO will be hosting a conference-style celebration event, where they will alternate every 20-minutes between first-gen presenters/speakers and networking/mingling. Our theme is "Building First-Gen Community." See our event announcement below:
National First-Generation College Student Celebration Day is coming soon! Join us in celebrating the incredible achievements of our first-generation college students! 🌟
📆 Save the Date: November 8th
📍 Location: Coe Library 506, University of Wyoming
⏰ Time: 10 a.m. - 2 p.m.
Celebrate National First-Generation College Student Day with a fun event, brought to you by TRIO - and more amazing community members!
The term "First Generation" refers to a student whose parents do not have a bachelor's degree and who are among the "first generation" to attend college. 30-40% of UW's student population is considered first-generation! 🤩
🤩 Meet presenters like Angel Mora from the SAFE Project, Jamie Manzanares from the College of Business, Jenna Krieschel from CASM, and more who'll be sharing their journeys and insights.
🍪 Enjoy snacks and drinks while connecting with fellow first-gen students and allies. And don't forget to participate in the painted rock scavenger hunt for a chance to win a $25 Amazon gift card - you don't even need to be a first-generation student to win and there will be six winners total!
Being the first in your family to attend college is a remarkable accomplishment, and we can't wait to celebrate it with you. Let's come together to support and inspire each other on this special day. See you there! 🎉
---
For the latest updates on this celebration, follow us on Facebook and Instagram!