Celebrating & Supporting First-gen Students at TTU!
Brandon Cruz M.Ed., Texas Tech University / The Center / January 29, 2020
---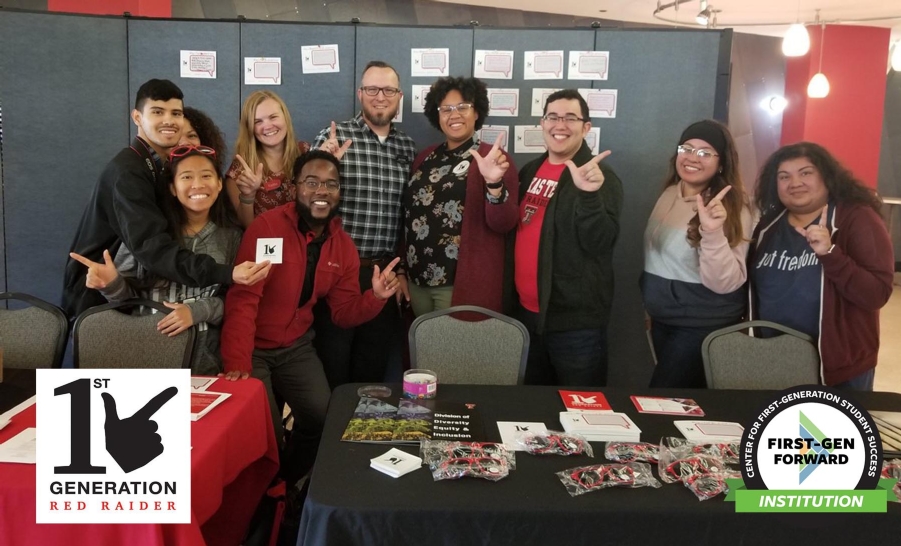 Texas Tech University is proud to serve nearly 25% first-generation college students (FGCS). When considering our approach to the National First-Generation College Celebration head on November 8, the Division of Diversity, Equity, & Inclusion was eager to develop a week-long program that included First Generation Students, Staff, & Faculty engagement. This included bringing in university partners from across campus to support the effort.
Priorities for TTU's inaugural week-long celebration included:
First Generation and First Generation Champion Pledge Cards – Faculty and staff were able to pledge their support for first-generation students and commit to displaying the pledge card within their office space in order to create visibility in an otherwise hidden population of students.
Service Learning – With Veterans Day near TTU First Gen Week, Military & Veteran Programs sponsored an activity, allowing students to write letters of gratitude and support for veterans in order to thank them for their service.
Navigating Financial Aid – It goes without saying that the financial aid process within higher education can be, at times, overwhelming. Students were able to attend a Financial Aid FAFSA/TAFSA Night hosted by University Student Housing and facilitated by representatives from Student Financial Aid & Scholarships.
Conversations with the Next Generation – This program invited first-generation TTU faculty and staff to share their success story with the "Next Generation" of first-generation students. This included the journey leading up to higher education, influences, challenges and opportunities. This program featured our Associate Vice President & Chief of Staff within the Office of the President, Grace Hernandez.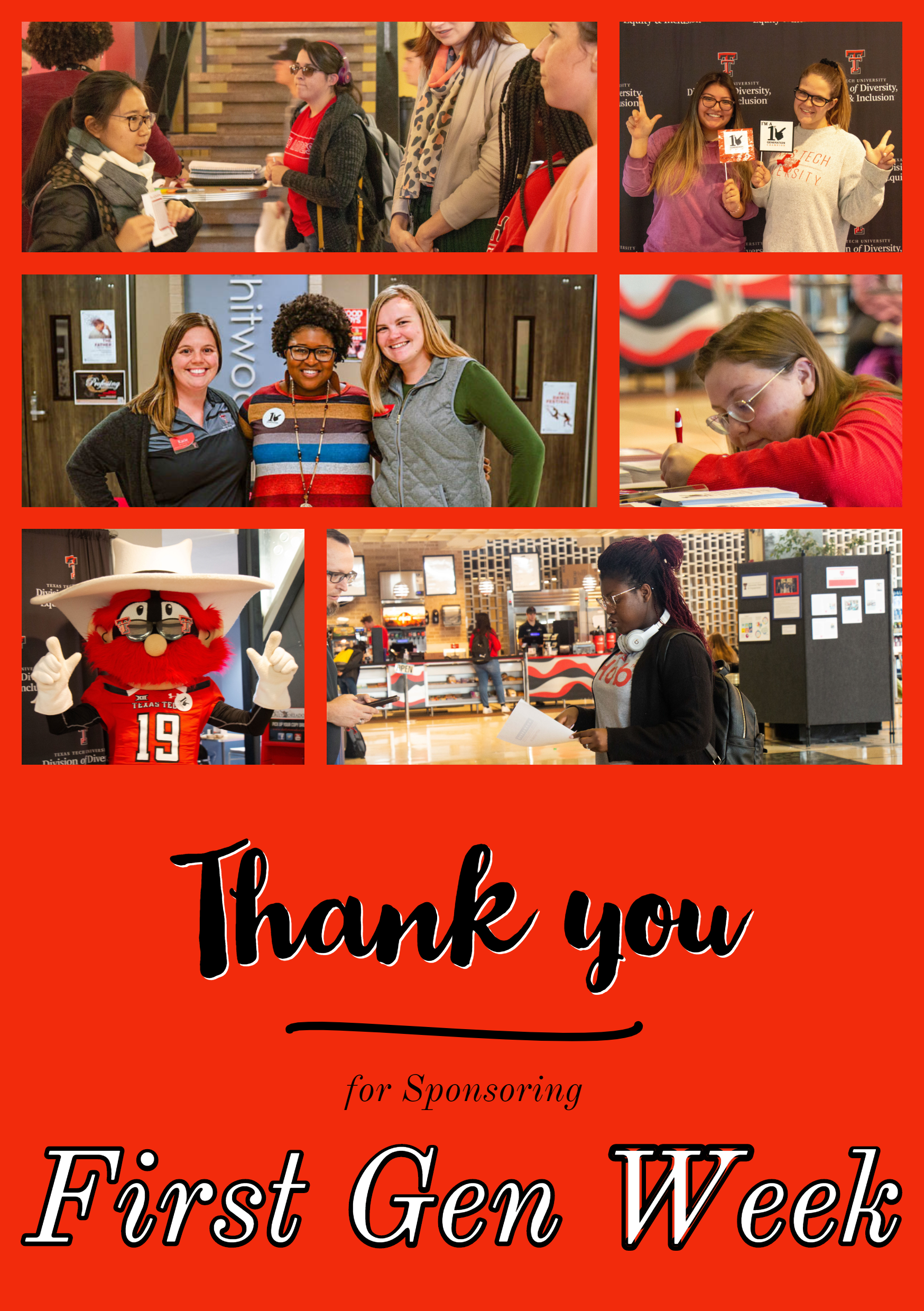 While the week-long celebration included opportunities for people to be involved, we also wanted to offer a platform to share first-generation perspectives to a broader audience. First-generation students, faculty, and staff were invited to share their first-generation student testimonial on camera. This offered multiple perspectives on the first-generation identity and the hope is that students who saw the video connected, in some capacity, to the testimonies.
THANK YOU to all the partners that came together to make TTU's inaugural First Gen Week a reality. It truly takes a community to put these experiences together. Internal partners included: First Generation Transition & Mentoring Programs, McNair Scholars Program, Mentor Tech, Military & Veteran Programs, Student Financial Aid & Scholarships, TRIO Student Support Services, Office of the President, and University Student Housing.
THANK YOU also to the Center for First-generation Student Success, NASPA and the Council for Opportunity in Education. Your support motivates TTU to continue finding ways to education, engage with, and empower first-generation college students. We look forward to brainstorming new and innovative ways for National First-Generation College Celebration 2020!