Global Study for First-gen Students: A Collaborative Approach
Lisa G. Miles M.Ed., University of Richmond / The Center / February 17, 2020
---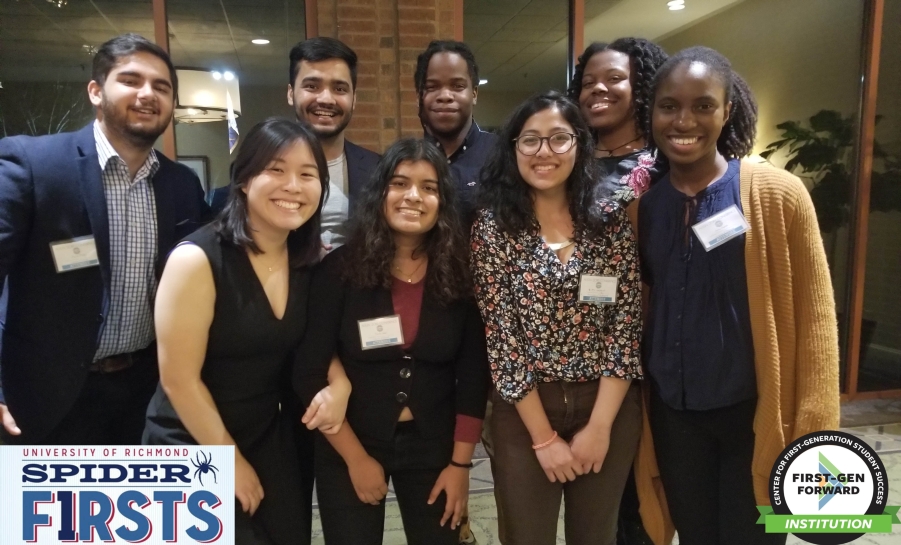 We want our first-generation students to experience all our institution has to offer and sometimes that means we want them to leave us for a little while. Study Abroad opportunities are powerful ways for students to see the world, improve their language skills, explore other cultures, and develop their self-confidence and independence in new settings. But, the research tells us that first-generation students are less likely to go abroad than their continuing-generation counterparts (National Survey of Student Engagement, 2007) . At the University of Richmond, it took a village to develop the programs and partnerships that could help us move the needle on this particular challenge.
First, we needed to understand the barriers to studying abroad. Here are some things we know that concerned our students:
Cost, including whether financial aid would transfer and the incidentals of the flights, passports, etc.
Fear of navigating a new country, especially if their family had not traveled extensively before.
Family concerns including whether this was a valid use of a semester, that their student would be too far away, or was a poor use of their financial resources.
Students unaware of how study abroad would affect them intellectually, culturally, and socially.
Many efforts have been employed to reduce these barriers over the years. The Office of Scholars and Fellowships has actively promoted the Gilman scholarship which provides support for Pell-eligible students to study abroad. The Spider Firsts first-gen support program has partnered with the office of International Education (OIE) to offer a study abroad workshop just for first-gen students, facilitated by a former first-gen study abroad advisor. At other times we interrupted first-gen social gatherings for a 10 minute PSA featuring first-gen study abroad returnees sharing what they loved about their experience, hoping to pique the interest of at least a few skeptics. And this fall OIE brought state department officials to campus and offered free passports to over 70 students.
But a bold new effort from OIE was a game-changer. They developed the EnCompass Programs, short-term faculty-led programs that are fully funded by an alumni donor and actively promoted them to students who historically travel abroad at lesser rates, including first-generation students. Four of this year's programs, two to South Africa, and one each to Jamaica and Cuba, were promoted by inviting the faculty to speak at first-gen events, and by email and social media. In this second year of the program, first-gen students represent 56% of the program's participants, despite being only 13% of our overall population. Faculty-led trips make international travel far less scary than traveling on your own. And short-term programs feel far less risky and under Encompass, are fully funded, which is especially helpful if you are convincing wary parents. We are hopeful this village of partners at Richmond will see more and more first-gen students choosing to explore villages around the world in the near future.
To learn more about the University of Richmond's approach, visit: richmond.edu/first-gen.
References
National Survey of Student Engagement. (2007). Experiences that matter: Enhancing student learning and success annual report 2007. Retrieved from nsse.indiana.edu/NSSE_2007_Annual_Report/docs/withhold/nsse_2007_Annual_Report.pdf