Improving the Experience for First-generation Community College Students
Jennifer Zelek M.A., Seminole State College of Florida / The Center / March 05, 2020
---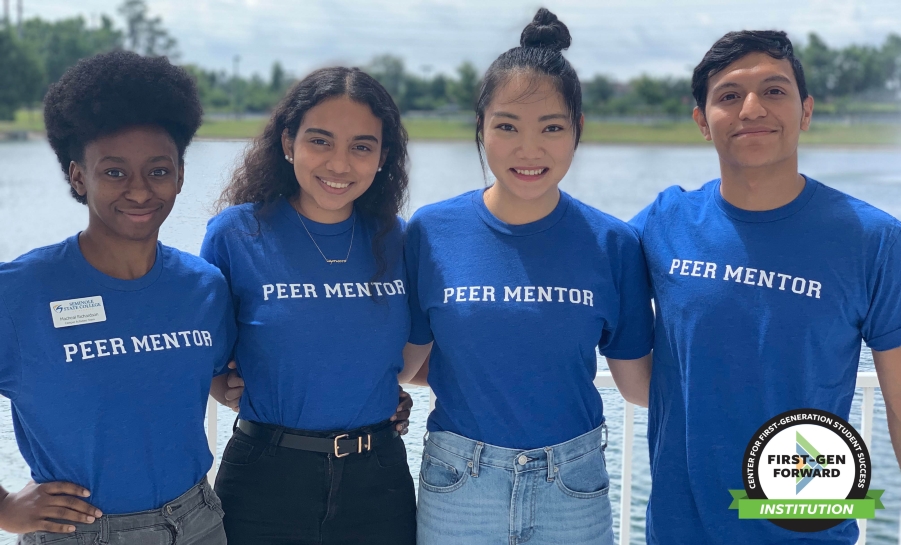 REGISTER FOR CLASSES.
COMPLETE FINANCIAL AID VERIFICATION.
PAY YOUR FEES. BUY YOUR TEXTBOOKS.
CHECK YOUR STUDENT EMAIL.
BE SURE TO LOG IN TO CANVAS.

These are messages students receive and they haven't even begun taking classes yet. For first-generation students, these tasks may seem even more daunting when they aren't sure where to begin.

At Seminole State College of Florida (SSC), we aim to help first-generation students navigate these demands by providing wrap-around services through our First Generation Freshmen (FGF) Program. Dedicated to serving first-time-in-college (FTIC) first-generation students seeking their Associate in Arts degree; the goal of the FGF Program is to increase the enrollment and completion of first-generation students, focusing on low-income and at-risk students. For their first 30 credit hours, first-generation students are assigned to dedicated advisors who provide academic advising, financial aid assistance, and help with other enrollment related issues. Through our work, we focus on some key areas that improve the college experience at SSC.
Addressing the Run-Around
The FGF office serves as a one-stop shop, eliminating as much as possible the risk of being bounced from one office to the next. We are their person on campus with whom they feel comfortable asking questions and reaching out to when they are struggling AND when they are doing great work! If our office cannot provide the help they are seeking, we provide warm hand-offs to other departments such Disability Support Services, Counseling, and Destination Graduation--a partnership with the United Way that connects at-risk students to the resources they need to stay in school including emergency financial assistance--by making phone calls in advance and personally walking with students to the appropriate office and introducing them to the person who will assist them. This extra step is crucial for our students who don't feel comfortable asking for help or find it intimidating to find these resources. Likewise, we often are on the receiving end of warm hand-offs. Colleagues know they can bring students to our office and often reach out when they encounter students who need our guidance.
Taking Extra Time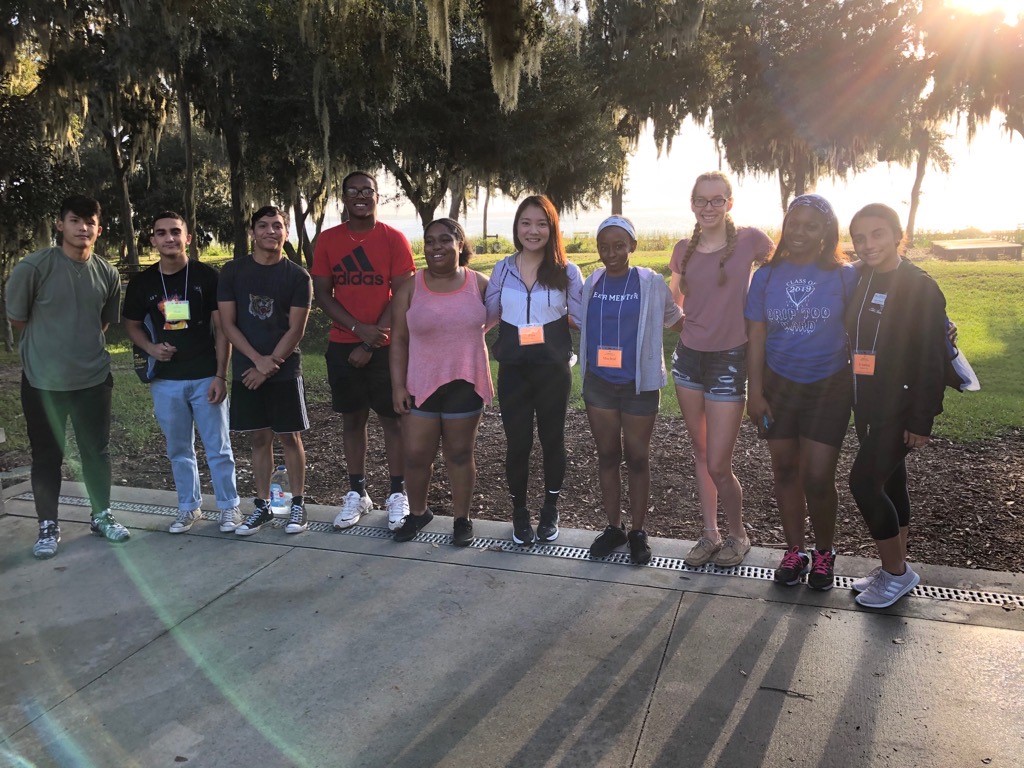 Working solely with first-generation students, we've learned to read between the lines and answer the questions students don't know they should be asking. Oftentimes, first-generation students come in for course advising and we end up working through financial aid and/or personal issues that could have been roadblocks to persistence.Taking a holistic approach, we ask students not only about their academics but if they are working, how they are coping with multiple responsibilities, and if they are getting enough rest, time with friends and family, etc. Advising appointments and walk-in meetings can sometimes exceed half an hour, but students consistently provide us with feedback that taking the time to ensure their understanding and wellbeing makes a significant difference in their experience. Admittedly, this is more difficult during periods of peak registration, but we do our best to always make students know we care.
Encouraging Engagement
In addition to support services, the FGF Office promotes active engagement on campus through workshops and social events, regular collaborations with Career Development Services and other departments, as well as leadership opportunities. First-generation students receive priority registration for limited-capacity events like the College's formal Etiquette Dinner and free college tours.
We also support students through our First-Generation Scholarship program. Each year, 50 students are selected to participate in a cohort-based program that includes a $1,000 scholarship for their first two-years (fall and spring semesters), a designated College Success Course, a leadership retreat, assigned peer mentors (second-year, first-generation scholars), and requirements to attend at least three activities each semester. These students are also assigned to our office for their entire time at SSC, not just their first-year. Dating back to the first cohort in fall 2012, these scholars have maintained higher levels of persistence and retention than the first-generation FTIC and overall FTIC populations at SSC. Most recent data tracking the 2017 cohort shows fall-to-fall retention of scholars at 94% compared to 58% and 62%, respectively. Additionally, participants of the program self-report higher levels of engagement with on-campus organizations and leadership roles resulting from connections made through the leadership retreat, peer mentors, and their designated College Success Course.
Our Work is Never Done
The College's dedication to first-generation success is evident in our work, but we are still looking to grow our efforts to include first-generation sophomores as well as to create a pipeline with transfer institutions to ease the transition first-generation students experience going from state college to university.
Seminole State College of Florida is a full-service education provider, offering bachelor's degrees; two-year college-credit degrees (A.A., A.S., A.A.S.); specialized career certificates; continuing professional education; and adult education. The College comprises four campuses located in Central Florida.
To learn more about Seminole State College first-generation student support efforts, visit: www.seminolestate.edu/first-generation.