PathMakers: Recharge & Meditate with First-generation College Students
Lindsay M. Mitchiner, M.A., Ed.M., LAPC, Agnes Scott College / The Center / September 08, 2021
---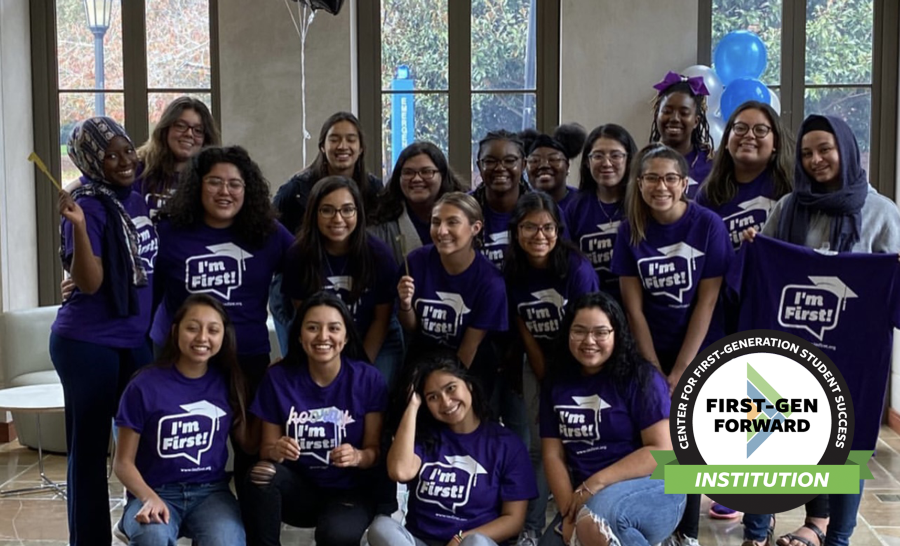 Mental health support for first-generation college students may need to address several challenges including lack of emotional support from family of origin and community; financial stress connected to educational costs; feeling disconnected or isolated on campus; and internalized imposter syndrome. The Wellness Center at Agnes Scott College partnered with PathMakers, our first-generation college student organization, on Wednesday November 10, 2021 to foster opportunities for connection and support among first-generation college students. Specifically, this event was centered on the mental health implications connected to this student identity. To begin, students were encouraged to share their needs within the space and collaborate to create agreements including a judgement free zone and welcoming all variations of the first-generation experience.
Students openly shared experiences of isolation due to an inability to connect with peers on campus as the first in their families to attend college. A discussion was facilitated around the unique and challenging experiences faced by the first-gen population. Students also shared they felt disconnected among family members and peers within their communities of origin–reporting feeling misunderstood and often pressured by loved ones who have not attended college before. Students expressed their experiences of imposter syndrome and further reported feeling as if they do not belong because of their status as first-gen students due to some differences in economic status and social backgrounds from other peers on campus.
The theme of the event was "Recharge and Meditate," and it took place during campus's first-generation student week. Attendees participated in a fifteen-minute guided meditation accompanied by a student playing the Tibetan singing bowl. The meditation was specifically tailored to this demographic of students and included deep breathing, body scanning, and mindfulness. All of the coping skills presented during this event are tools first-gen students can use to modulate and regulate on their own. The space was particularly impactful due to the vulnerability and transparency shared during the event. A number of students reported shared experiences which allowed said experiences to be normalized and welcomed in a safe space. Students offered feedback expressing how necessary and important this space is for first-generation college students on campus. Attendees reported feeling seen and heard within the space and shared that this is the type of support that helps students have more positive and successful undergraduate experiences.
---
For more information on Agnes Scott College's approach, please visit their website here.