University of Georgia Celebrates First-gen!
Lindsay Coco Ph.D., University of Georgia / The Center / December 20, 2019
---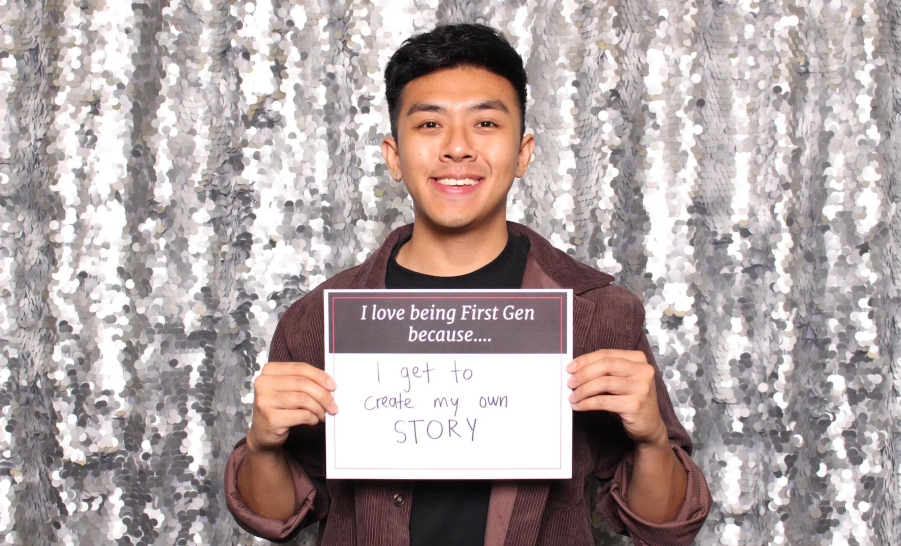 The University of Georgia hosted our inaugural campus-wide celebration to honor the success of first-generation undergraduate and graduate students, faculty, and staff and to educate the campus community about first-generation students. The multi-day event was held November 6-8, 2019, through a collaborative effort by the Division of Academic Enhancement, Division of Student Affairs, the Office of Institutional Diversity, the Graduate School, Office of Transfer Services, and Academic Advising Services. These collective events provided opportunities for community-building and networking, raising awareness about resources and shared experiences, and celebrating first-generation students, faculty, and staff.
Our first event, The First-Generation College Student: Inclusion, Empowerment, and Academic Success, was a faculty/staff workshop sponsored by the Office of Institutional Diversity and was part of the Certificate of Diversity and Inclusion offered by HR Training and Development. Dr. Amy Stich from UGA's Institute of Higher Education led participants through a research-based workshop focused on strengths of first-generation students, raising awareness about the challenges this student population faces and on working effectively with first-generation students.
First Gen in Graduate School: A Chat with First Gen Scholars brought together first-generation students for conversation about graduate school experiences and networking to connect and learn from and with each other. A UGA social media group @FirstGenDocs hosted the student-led discussion. Graduate School Interim Dean Ron Walcott spoke about his own first-generation experience as a graduate student.
The culminating event was Celebrate #FirstGenDawgs in our student center to raise awareness and share resources, as well as provide a fun atmosphere for first-generation students to celebrate their accomplishments! We hosted various campus offices to share resources, gave away t-shirts and stickers (for first-gen and supporters), and had a fun photo booth for students to be creative. UGA President Jere W. Morehead, a first-generation student himself, stopped by to greet students.
A member of our planning committee created a social media toolkit that was sent to all social media coordinators on campus for a concerted campus push to advertise events and share highlights. Additionally, the Office of Institutional Diversity sponsored the creation of three videos about first-gen stories that were released during the week. As a result of this collaborative effort, a first-gen student organization named First Gen Dawgs has been created to further student-led support for this population. The celebration planning committee will continue to meet as a working group to sustain its efforts in supporting first-generation students' success at the University of Georgia.
For a recap across social, check out this Twitter Moment.